If you look at the way the drag scene has evolved over the decades, there's one factor that stands out above all the rest: the elevated looks.
That's according to RuPaul's Drag Race star Michelle Visage, who says that if queens really want to impress her, they'll have to do more than just look pretty on the runway.
"Sometimes you'll get these kids who are incredible, incredible at makeup and their look and their hair, but not so great at performing," Visage told 9Entertainment.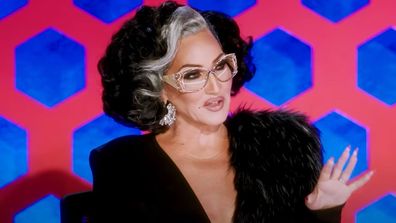 "And, you know, that's because they didn't spend time on the road.
"So that's kind of how it shifted, because of RuPaul's Drag Race, they just wanted to be pretty. But really, I have to encourage new queens that pretty is great, but you have to be a total package of performance and presence.
"That's even more important. It needs to be the total package to really win that crown."
READMORE: 'I texted producers: Oh my god': Michelle Visage's behind-the-scenes Drag Race confession
Visage said that more noticeably on newer seasons, people are "caring more about what they look like and less about performance."
"You have to care about what you look like, absolutely, you have to be good at hair and makeup because you will be judged on that," she explained.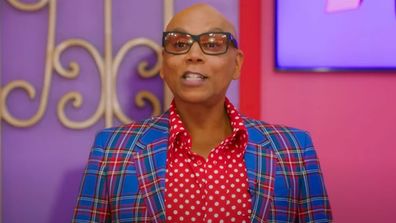 "But, you also have to know how to lip sync, you also have to know how to sew you also have to know how to act; these are all the things that Ru had to do to get to where he is today."
In Pictures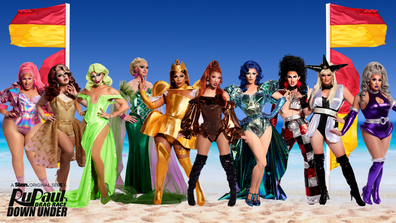 Meet the queens competing on RuPaul's Drag Race Down Under Season 2
What you need to know about the competitors.
ViewGallery
Visage admitted she "gets so upset" when people ask the price tag attached to going on drag racing nowadays, with the assumption that queens must come prepared with expensive, couture fashion in order to be competitive.
READMORE: Drag Race Down Under Star Rhys Nicholson dishes on what it's really like to work with Rupaul
"It's very upsetting to me because I don't care if you're wearing duct tape. As long as it looks good, and it makes sense, then that's perfect for me," she said.
"I'm never going to put an $8000 dress up next to an outfit of duct tape or trash bags and compare them. It's what the aesthetic looks like.
"Please, don't think that you need to be rich to come on."
This is one thing that separates down under queens from the rest of the world however, Visage added.
"So when we came here, you know, there's a specific way that they do drag, but because of drag racingit's changed a lot," she said.
"People have really pushed themselves aesthetically, but the thing that I do love most about it here – and it's something that I really love about the UK too – is that it's not just about being pretty.
"It's about having heart. There's so much heart in the drag down here, so much heart.
"It's like you fall in love with the person and the drag, not just, 'Oh, she's pretty'".
RuPaul's Drag Race Down Under Season 2 it set to sashay onto screens on Saturday July 30 at 4pm, exclusively on Stan and Visage says fans are in for an absolutely "wild ride".
In Pictures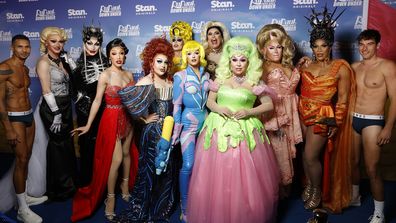 Queens hit the blue carpet at the Drag Race Down Under Season 2 premiere
Big hair, bold looks and plenty of glamour.
ViewGallery
all seasons of the RuPaul's Drag Race franchise are available to stream now on Stan. Nine Entertainment Co (the publisher of this website) owns and operates the streaming service Stan.