A man who accidentally made his mother an online star through home videos has released a film in her honor.
Affectionately known as Oma, Hendrika Van Genderen shot to fame after her son Jason created a makeshift supermarket in their lounge room during a COVID-19 lockdown.
Jason said more than 100 million people followed Oma's journey with dementia before she died in February.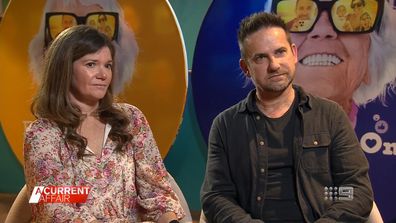 READMORE: Alarming new TikTok challenge targets popular car model
"She would totally be looking at this and having a laugh saying, 'I can't believe that's me', that's exactly what she'd be saying," Jason told A Current Affairr.
Jason and his wife Megan filmed most of the documentary on their mobile phones, capturing the good times and the bad.
"Part of exposing our family to the world is saying, 'Well, we're happy to share our story and there's a lot in our story that we know millions of people around the world are living,'" Jason said.
While it was Oma's smile and adorable personality that captured hearts across the globe, Megan says the film also dives into the darker times when caring for someone with dementia.
READMORE: How Aussie Lego lovers are celebrating toy brand's 90th birthday
"There is no rulebook, there is no roadmap. It was always about having sort of boundaries, is this safe, is this sustainable, is the rest of the family okay?" Megan said.
Many audience members at a Sydney screening had their own stories to tell, many relating to the dementia journey.
Retired nurse Lyn Edwards said even those working on the frontline in the fight against dementia can learn from the film.
"It's time to open the doors wider and accept information, not just from the professionals but from the people who have learned experience," Lyn said.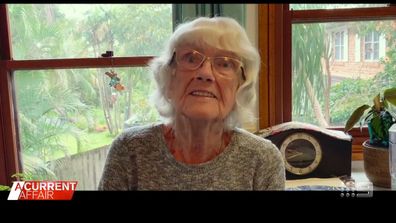 Clair Gardiner brought her 76-year-old mother Barbara to see Everybody's Oma after stopping work three years ago to become her full-time carer.
"It's pretty tough at the moment with COVID, because there are just no carers out there, so that's pretty tough caring at home on my own," Clair said.
Jason says Everybody's Oma was an idea thought up over dinner with friends.
"If someone says, 'Hey, let's make a film about your family', you're probably not going to think about having 80 per cent of the shots of you walking around the house in your pajamas with your hair sticking up all over the place," Jason said.
"It was important to show the raw honesty of life because that's what's reflected in households all around the country."
READMORE: Good Samaritan fears he is facing hefty ends after complaints
About 1.6 million Australians care for someone with dementia.
HammondCare's Marie Alford says it's predicted that 450,000 people will live with the disease by 2030.
"You'd be really hard pressed to find a family that hasn't been impacted by dementia and by talking about it, we actually connect people to services earlier and that's got to be a great thing," Marie said.
Everybody's Oma opens in cinemas on August 11.