Married At First Sight's Jackson Lonie has surprised his girlfriend Olivia Frazer after she returned home from her overseas adventure.
The bride spent the past month traveling around the UK and Europe only after Jackson was unable to join her on the trip. But he sure did make her welcoming home special.
Stream every episode of Married At First Sight for free on 9Now.
The groom posted a video to his Instagram, showing off how he transformed their home into a romantic night for the two of them to enjoy. You can watch the full video above.
"Just trying to romanticize my girl 😍 flowers and candles go a long way lads," he captioned.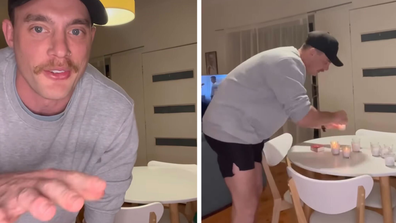 In the video, the 30-year-old tried to quickly set up their living and dining room while he sent Olivia to grab some groceries, as he wanted her to come back to a surprise.
"Liv's only just come home and I'm doing a three-course meal for her. I'm gonna make this joint romantic as hell," he explained.
The groom lit several candles and placed them around the room, and added a bouquet of white roses to the center of their dining table.
The video then cut to all the lights being turned off with just the candles lighting up the room. Olivia stood near the door in shock.
"I got her," he said in the video. "Are you surprised baby?"
Olivia slowly walked over to the groom, looking around the room while holding her hand up to her mouth.
"I'm so surprised," she replied.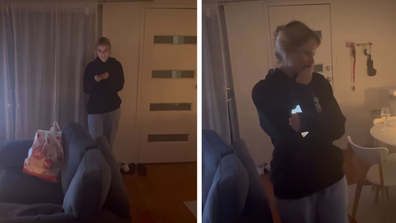 Some of their MAFS co-stars showed their support for the happy couple in the comment section.
"Nawwww you big softy," Cody Bromley wrote.
Carolina Santos said, "That's cute."
"I love y'all," Jessica Seracino commented.
READMORE: MAFS' Jackson stuns Olivia with a unique present for her birthday
Olivia and Jackson had spent more than a month apart after the bride decided to travel around the UK and Europe alone.
She based herself in Edinburgh for the trip and traveled back and forth to different places, such as London, Ibiza, Bristol, Glasgow, Inverness, Isle of Skye and Stratford-upon-Avon – taking her followers along the journey with her.
After having many questions about why Jackson didn't join her travels, Olivia explained he was training for an upcoming fight and it was a "bit too tricky for Jack to drop his training".
"Jackson's boxing match has been on the cards for ages. This trip was so spontaneous originally (I booked the first ticket the night before I was supposed to leave)," she wrote.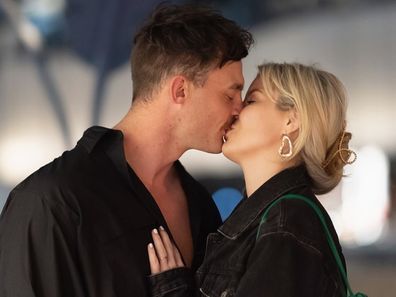 While the pair didn't get to travel together this time, Olivia explained she's excited to do the trip with him again one day and show him all of the wonderful things she's discovered.
In Pictures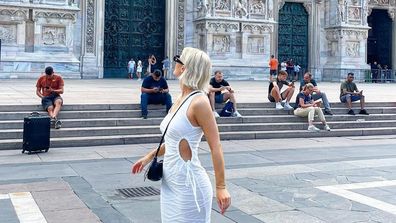 MAFS stars' best fashion moments and standout style snaps
Domenica looks summery in Milan.
ViewGallery
Stream every episode of Married At First Sight for free on 9Now.