I have equally limited knowledge about any of the multitude of Kardashian franchises, which I know I will NEVER watch. And, for a while, it was the same with Game of Thrones.
But just as I know who the Kardashians are, for years I knew all about Jon Snow, that there was a lot of blood, gore, incestuous sex and devious plotting going on in GOT. Oh, and that winter was coming.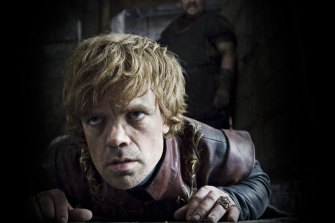 Once, I even pretended to have a favorite "House" after turning up at the launch of a GOT-themed whiskey.
"Starks!" I confidently declared, as the leather-clad, bare-chested bartender poured me the tipple to sample.
I have lost count of the number of times friends, some of them truly committed fanatics of the show, would launch into long-winded, seemingly endless conversations about major moments in the series, like when Ned Stark lost his head – literally. Or the bloody Red Wedding scene.
Each time I would feign interest, smiling, nodding in agreement. But, in fact, I had absolutely no clue about any of it, until many years later when I binge-watched the entire series during lockdown and COVID isolation. It was a daunting task, one I had put off for years because of the sheer volume of episodes to get through.
It proved to be a revelation; I was completely hooked. hurtling down the thrones hole for days on end, I found myself utterly transfixed by those same storylines that once had my eyes glazing over.
As I got deeper into the show, I started sending messages in the middle of the night, sharing my new-found conversion with all the enthusiasm those fans had evangelised the show's virtues to me years before. Sadly, for them, those major plot moments had well and truly passed.
I received many bemused emoji faces in response, though that was much more polite than the comments I received after admitting on a friend's Facebook thread I had still not seen top gun as she was espousing the greatness of the sequel Top Gun: Maverick.
And it is, top gun was launched back in 1986. It has been on television too many times to count, and in the era of streaming it is constantly available. I figured the horse had well and truly bolted, so why bother?
loading
My admission prompted a deluge of disbelief from people who have known me for decades. People I consider intimate and dear friends. People I regard very highly.
Suddenly, I was a complete stranger to them. We no longer spoke in a common tongue.
And there are many more "water cooler" shows that have passed me by like house of cards, The Sopranos, ozarks- all of which sound appealing but have so far evaded my remote control.
And again, I ask myself, do I REALLY need to watch the show when I can simply fake it, at least until the next pandemic comes along?
The Opinion newsletter is a weekly wrap of views that will challenge, champion and inform. Sign up here.