Miley Cyrus wasn't always the outspoken, rebellious musician she is today.
In the mid-2000s, the former Disney Channel darling was the picture of innocence thanks to her breakout role on the wildly popular series Hannah Montana.
The bigwigs at Disney were obsessed with maintaining the teenage popstar's clean-cut image. During interviews, Cyrus openly spoke about her virginity and even claimed she wore a purity ring.
"I like to think of myself as the girl that no one can get, that no one can keep in their hand," she told TVGuide in 2008.
READMORE: The 'feud' between Julie Andrews and Audrey Hepburn that ended with this Oscars photo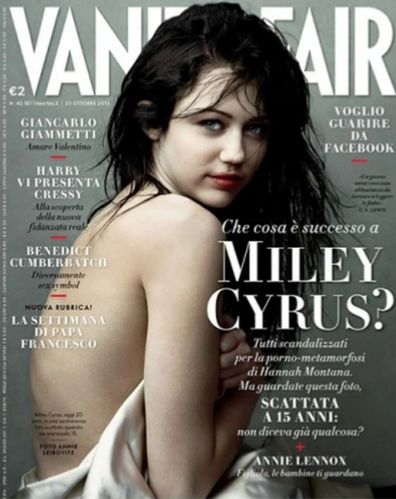 "Even at my age, a lot of girls are starting to fall and I think if [staying a virgin] is a commitment girls make, that's great."
Cyrus, then aged just 15, was a teen idol to millions of young girls around the world. She was under enormous pressure to be a role model for her legion of impressionable fans.
But Cyrus inadvertently shattered her innocent child star image with a controversial magazine photo that sent shockwaves through industry and her fanbase.
READMORE: Jane Fonda was branded a traitor against American troops thanks to this infamous photo
In April 2008, the 'Malibu' singer appeared in the pages of Vanity Fair in a daring pose, shot by renowned photographer Annie Leibovitz.
In the photo, Cyrus posed shirtless while clutching a white satin sheet. Immediately, it became a huge scandal for the young actress.
The interview accompanying the photo also upset fans. In it, Cyrus discussed her from her favorite TV show Sex and the City and the controversial party girl stars Lindsay Lohan and Britney Spears.
After it hit the stands, the photo made headlines – including the New York Post's frontpage, which reads: "MILEY'S SHAME".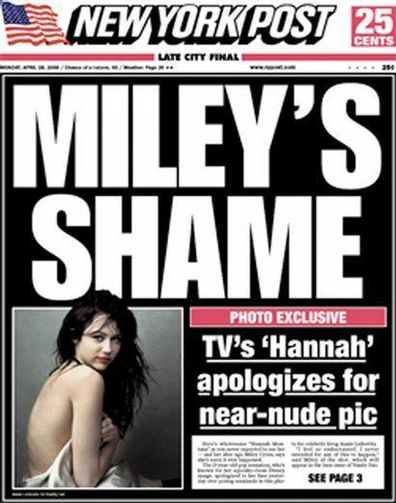 READMORE: The heartbreaking story behind John Lennon and Yoko Ono's Rolling Stone cover
The publication described the photoshoot as "semi-nude" and many saw it as a strange deviation away from her brand as Disney's wholesome Hannah.
In a bit to salvage her squeaky clean reputation, Cyrus was forced to apologize for her career misstep.
"I took part in a photo shoot that was supposed to be 'artistic,' and now, seeing the photographs and reading the story, I feel so embarrassed. I never intended for any of this to happen and I apologize to my fans who I care so deeply about," she said.
"It was every one's poisonous thoughts and minds that ended up turning this into something that wasn't meant to be."
"I never intended for any of this to happen, and I am truly sorry if I have disappointed anyone."
Disney even stepped in to decry Cyrus' photoshoot, claiming the interview was a "manipulation" of the teenage star.
"Unfortunately, as the article suggests, a situation was created to deliberately manipulate a 15-year-old in order to sell magazines," a spokesperson said at the time.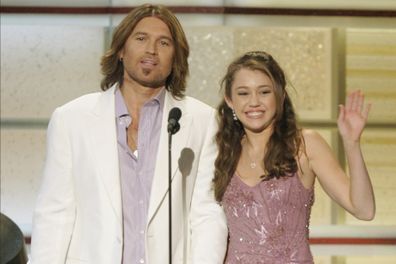 READMORE: The true story behind the infamous 'side eye' photo of Sophia Loren and Jayne Mansfield
Leibovitz was also forced to defend her creative vision after the photos were published.
"I'm sorry that my portrait of Miley has been misinterpreted," she said in a statement.
"Miley and I looked at fashion photographs together and we discussed the picture in that context before we shot it. The photograph is a simple, classic portrait, shot with very little makeup, and I think it is very beautiful."
Cyrus' parents had been on-set with her during the first-half of the interview and photoshoot, however sources claimed only her grandmother and teacher remained when the infamous shot was taken.
"Annie convinced them it was going to be artistic. Her parents are mortified. They know this is a learning moment for Miley," an insider told People at the time.
"The photo suggests that she is [naked], but she is not. She is covered by a sheet, and beneath the sheet she is clothed. Originally, she she was in a flesh-colored tank top but she was asked to remove it."
After the scandal, Cyrus went on to play Hannah Montana for a further three years, releasing a film and several albums as the fictional popstar.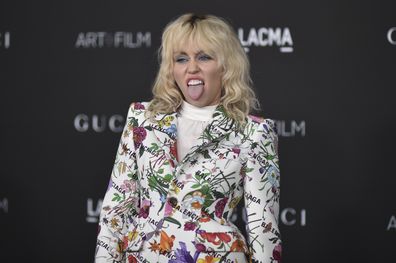 READMORE: Miley Cyrus' evolution over the last decade
Once she was free from her Disney contract, the singer-turned-actress sparked even more controversy in the following years.
Her most notable scandal was in 2013, when Cyrus performed at the VMAs alongside Robin Thicke and twerked and gyrated on a giant foam finger.
By now, Cyrus had completely shed her wholesome image as Hannah Montana.
"Not only was culture changed, but my life and career were changed forever," Cyrus later told Wonderland of that performance.
"It inspired me to use my platform for something much bigger. If the world is going to focus on me and what I am doing, then what I am doing should be impactful and it should be great."
Armed with her new rebellious reputation, Cyrus decided to take aim at her critics in 2018 – a decade after the controversial Vanity Fair photos were published.
Cyrus tweeted an image of the new york post front page which read "Miley's Shame" and wrote the following message: "I'M NOT SORRY. F— YOU #TENYEARSAGO."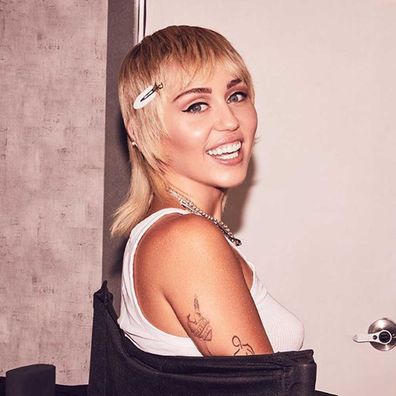 READMORE: Miley Cyrus opens up about 'scary' moment lightning hit her plane: 'I was in my mum's lap crying'
speaking on Jimmy Kimmel Live about rescinding her apology, Cyrus said, with hindsight, she realized how unfair the shaming was over her photos.
"I guess it was apparently 10 years ago and I think a lot of things have changed and I think the conversation has changed a lot," she explained.
"And I think something that I really thought about was, you know, sure people thought that I did something wrong in their eyes.
"But I think it was really wrong of someone to put on top of someone that this is my shame and I should be ashamed of myself. That's not a nice thing to tell someone that they should be ashamed of themselves. Besides Donald Trump."
Cyrus said people misconstructed an artful photo as something more sinister, simply because she was underage.
"There was nothing sexualized about this on set," the ex-Hannah Montana star said.
"It was every one's poisonous thoughts and minds that ended up turning this into something that wasn't meant to be. So actually, I should not be ashamed."
For a daily dose of 9Honey, subscribe to our newsletter here.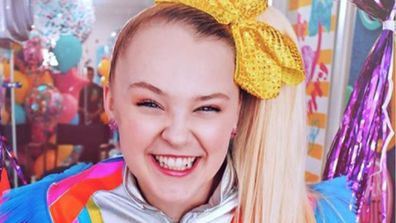 Why JoJo Siwa ditched trademark bows that made her $572m