Low carbon emission enthusiasts have launched a scheme to create a fully electrified community, located in the northern Illawarra south of Sydney.
Key points:
A project to fully electrify 500 households in Wollongong's northern suburbs is calling for submissions
Homes would install solar panels, a battery, electric cooker, heaters and hot water and run an electric car
Initial outlay would receive government subsidies to generate ongoing savings
A call has gone out for homes in the postcode 2515 — covering Thirroul, Austinmer, Coledale, Wombarra Scarborough and Clifton — to sign up and potentially receive financial subsidies to convert to solar panels and install a battery, electric cooking, heating, and hot water. lease an electric car.
The scheme was the brainchild of Dr Saul Griffith, engineer and founder of Rewiring Australia and Rewiring America, who has been a climate adviser to US president Joe Biden and now lives locally.
Trent Janson from Electrify 2515 said the aim initially was to get 500 households to go fully electric.
"So taking your energy from the sun with solar panels, storing it in a battery then transitioning your cooking, space heating and water heating to fully electric and then last of all the big one is transitioning to an electric vehicle," Mr Janson said.
"We chose this community because we are from this community.
"We know people here, we feel like we have the ability to mobilize this community and to bring them along.
"We also know there is a really high Greens vote here and there is a really large appetite for a project like this."
He said Mr Griffith had already calculated the potential reduction in emissions.
"As Saul says, if we were to fully electrify all the homes in Australia we would cut our carbon footprint, he says from 28 to 42 per cent and if you include small businesses it's between like 45 and 72 per cent."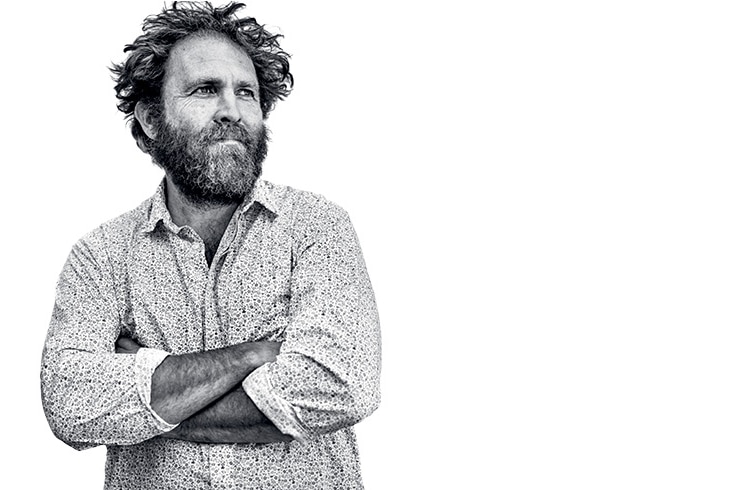 Saul Griffith on his website said Electrify 2515 would potentially be the first of many areas to adopt the program.
"This would be a world first demonstration of full electrification that brings to light the abundant future available if Australia invests in the decarbonisation of its household infrastructure," he said.
"We are working with regulators and governments on how to cut the 'green tape' holding back electrification."
The project estimated annual savings in fuel and power costs in the thousands of dollars for each home, with the final savings determined by the level of government subsidies.
Bawley Point microgrid project
Further down the NSW South Coast at Bawley Point, work was underway to develop a state government-funded microgrid program to mitigate against local power loss during extreme weather events.
Participants agreed to install solar panels and batteries in their homes.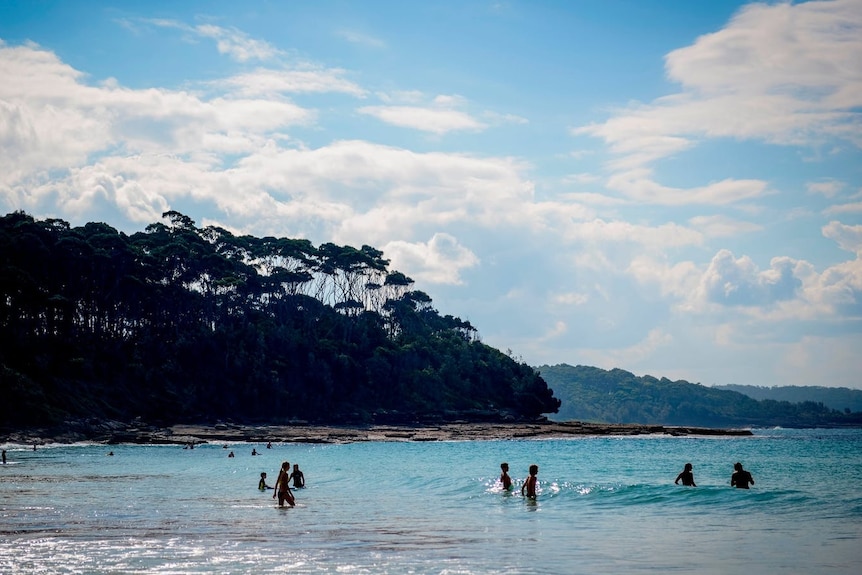 Then energy from the batteries will be sent back to a $4.8 million microgrid able to continue powering the town if the main supply were to be cut off.
Endeavor Energy's Scott Ryan said the Bawley Point project would be the first of many.
"What we're doing is testing the technology, we're testing and refining our community engagement," he said.
"I see the future of the grid being a collection of these microgrids throughout the network."
.