It's been underutilized for seven years: a grand cavernous space carved from the harbor headland best known as the backdrop for several car television commercials and a venue for the 2022 Biennale.
The NSW government is poised to announce a new fit-out to revive Barangaroo's the Cutaway amid mounting pressure for it to deliver an Indigenous art and cultural center at Barangaroo's Headland Park.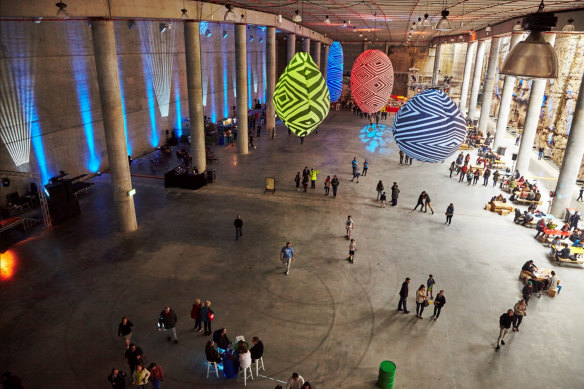 Metropolitan Local Aboriginal Land Council chief executive Nathan Moran says it is a "travesty" that Sydney lacks a culture center staffed and governed by Aboriginal people or a permanent keeping place for Aboriginal cultural artefacts.
"It's a space as big as the Opera House's main performance hall, and it's really sad that this space remains empty; vacant despite our best endeavors to put together cultural projects of the highest quality. To leave it practically empty is an embarrassment for everyone. I'm not joking when I say we'd be better using it as an indoor cricket space.
"At a national Indigenous cultural center at Barangaroo, we could not only show arts and dance but carving, weaving storytelling, the whole gamut, and we could have exhibitions and displays and artist in residents sharing their culture from right across the country."
The Cutaway, with its flexible shell space, 6500-square-meter footprint and cathedral-like ceilings, is buried in a hill created from a flat wharf – largely the result of Paul Keating's vision to reinstate the naturalistic headland.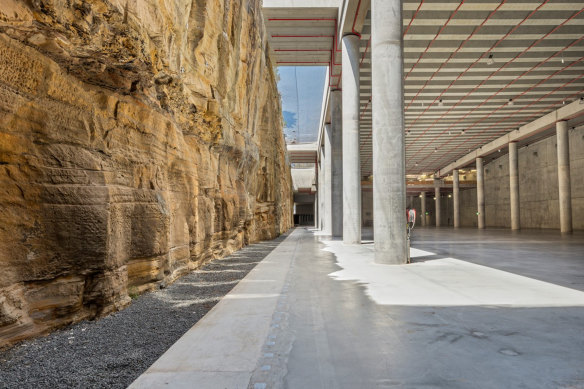 Infrastructure NSW identified a national Indigenous center as a priority in 2016, a project subsequently costed at about $600 million. More recently, the agency has been developing concept plans to upgrade utilities, and acoustics at the Cutaway to create a versatile function space and potential art gallery.
Asked about its plans, Infrastructure NSW declined to go into specifics but said the refit would allow the Cutaway to realize its full potential as one of Sydney's premier venues for national and international events.