If you can believe the biggest ever series of The Block you have gotten even bigger. The Official Block Podcast is now the ultimate companion show to Australia's favorite renewing program.
Hosted by Shelley Craft and produced by 9Podcasts, The Official Block Podcast is releasing episodes every Monday.
Stream The Block Podcast on 9Now.
Each Monday after The Block's Room Reveals, Shelley will be joined by judges, including Shaynna Blaze, Neale Whitaker and Darren Palmer, The Block contestants, and even Scotty Cam to answer viewer questions, and lift the veil on decisions made and verdicts rendered.
It's the perfect opportunity for Blockheads to interact directly with stars of the show, to learn why creative choices were made whilst hearing detailed explanations and advice on why some designs were huge hits and others were major flops.
The Official Block Podcast is available for listening across all leading podcast platforms and on 9Now, in addition to the leading podcast platforms, making it easier for Blockheads to discover more exclusives from the show.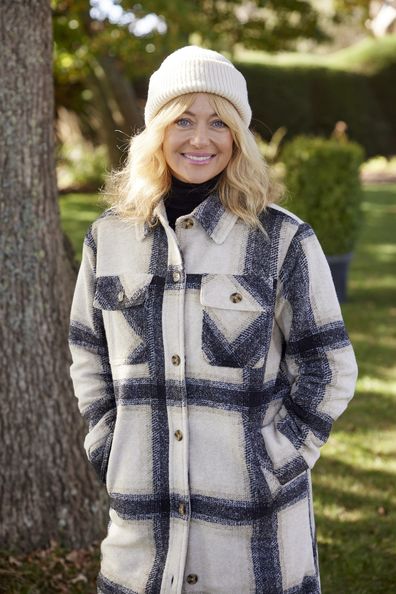 "The new block podcast provides much more behind-the-scenes [of the show]," Shelley told 9Entertainment.
"The Block does so well across all its platforms, but this will just be the next level. And now that I'm some kind of podcasting guru, I'm looking forward to using it in my real job too," she explained.
In addition to hosting The Official Block PodcastShelley also hosts a new podcast called The Aging Project.
The Aging Project is a podcast featuring candid, no-holds-barred interviews with twelve of the world's leading and most inspiring minds in the field of aging well.
The first episode of The Block Podcast features an in-depth discussion on this week's block walkout, which saw Joel and Elle leave the show.
long-time block host Scott Cam joins Shelley to discuss the walkout and how the show's producers and crew had to quickly adjust to such a dramatic change in their plans.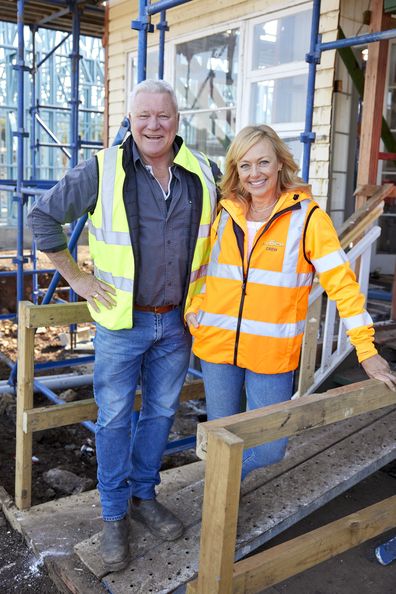 Listen to The Block podcast on your favorite Podcast app or stream (for free) on 9Now.
In Pictures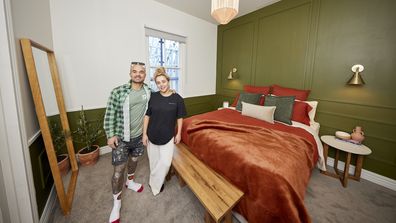 Tom and Sarah-Jane's House Decider Challenge Bedroom
Judges wowed by couple's color palette and style.
ViewGallery
The Block airs Sunday at 7.00pm and Monday to Wednesday at 7.30pm on Nine. Catch up on all the latest episodes on 9Now.