South Australian detectives have launched a second investigation into the death of a child by suspected criminal neglect.
Key points:
A seven-year-old boy died in February after being rushed to hospital
Police have since received information to start an investigation into possible criminal neglect
This is the second child death Taskforce Prime has started investigating in a month
WARNING: This story contains content that some readers may find upsetting
The new case involves a seven-year-old boy, who died soon after he was taken to the Lyell McEwin Hospital by his father in February.
The boy's five siblings, aged between seven and 16, were later removed from their home at Craigmore in Adelaide's northern suburbs.
Police say they have examined volumes of evidence from child protection authorities, alongside a post-mortem report and advice from a pediatrician at the hospital.
"There is an enormous amount of records and we've only had a cursory look at those since we've got them, but it seems sufficient to launch a criminal investigation," Detective Superintendent Des Bray said.
"Several serious health issues were identified but in themselves [were] not necessarily cause for immediate concern."
He urged neighbours, friends and workers in government and private agencies to come forward and contact Crime Stoppers to assist the investigation.
"Essentially a case of criminal neglect occurs when a person who has a duty of care to a child fails to take all reasonable steps to protect the child from harm and the child dies or is harmed as a result of that neglect and the neglect is so serious that it warrants a criminal sanction," Superintendent Bray said.
Police have now referred the boy's death to Taskforce Prime, which was set up a fortnight ago to investigate the death of another child, a six year-old girl named Charlie.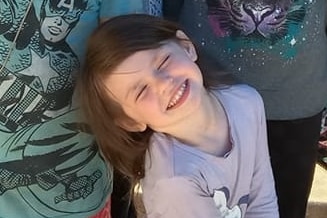 Charlie died soon after arriving unresponsive at the Lyell McEwin Hospital last month.
While there are no links between the two cases, police say there are some similarities.
.