While debate rages about the costs of canceling restaurant reservations in Australia, it seems policies around the world – and not just the country – differ. So we thought we'd take a bit of a look at what's going on here and how it stacks up to international cancellation and refund policies.
For the last few days, we've been hearing about the consternation being caused by local restaurants cracking down on last-minute cancellations and no-shows. fine diner Brae at Birregurra was dragged into the spotlight when its cancellation policy was misreported in the news, while Dee Dee on 3AW chatted with OpenTable's Jason Yeung about how cancellation policies impact restaurants.
READMORE: You won't believe what you can cook with cereal
What is clear is that with the rising costs of overheads, ingredients and a labor shortage, not to mention the lingering impacts of the pandemic period, hospitality venues have been hard hit. The result is some of these devastating cost spikes need to be passed onto the consumer if businesses are to survive.
READMORE: Aussie mum's shock diagnosis after hip pain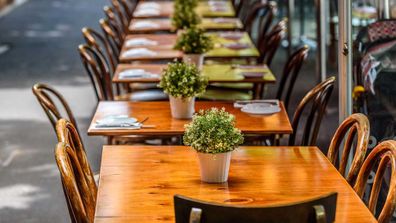 This is playing out in menu prices rising, but is also showing up in cancellation policies, particularly for restaurants that don't reply on walk-in dining. If a restaurant is the kind of place where customers need to book in advance to make sure they secure a table, there is a certain amount of admin associated with that, as well as a table being taken 'off the market' for other diners and impacting the ordering stock and managing of staff.
Plenty of high-end restaurants include a booking fee or a pay-upfront policy, and have various refund policies in place for late cancellations and no-shows.
READMORE: Aussie mum's shock diagnosis after hip pain
Cancellations are often fully refunded if they are within a certain timeframe – this might be something like within 72 or 24 hours. Sometimes customers are charged a set cancellation fee or a percentage of the overall cost if they cancel within this time frame, but before they may not be charged at all.
It varies from venue to venue, and a phone call to cancel a booking means they might be able to rebook the table. The more notice they have for this, the more likely they will be able to fill the spot, particularly if they have a wait list of customers.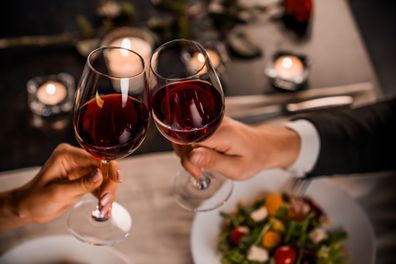 A no-show, on the other hand, might mean staff were allocated for the night and certain preparations will have been made at the venue. Depending on the restaurant, there will be costs involved in this, and with all the current pressures they are simply not as able to absorb the costs – so charging a sum for a no-show discourages people from booking multiple restaurants to simply secure a spot and then ignoring the bookings on the day.
Barring very specific circumstances that would stop you calling to make a cancellation, it seems like a simple way to encourage people to make a call to cancel a booking and put that table back on the market.
Consumer Affairs Victoria advises restaurants to have clear terms and conditions for customers detailing any cancellation policy and charges. A quick internet search or a look at your chosen restaurant's website will usually clue you in on the venue's cancellation policy and applicable charges.
READMORE: Amber Heard's huge $66 million loss
While Brae has been in the papers recently for its cancellation policy, the venue's terms and conditions have always been clear on its website, and given it is a destination venue clients travel to reach, it makes sense last-minute cancellations would incur a cost, as the tables may not easily be rebooked, which is a cost to the venue.
READMORE: These are the fun ways you can cook with breakfast cereal
The restaurant even shared its policy – ​​accounting for pandemic cancellations – on social media to make it clear, stating COVID cancellations resulting from government restrictions would not incur any costs. Otherwise, full payment is made before the sitting and a 50 per cent charge applies to cancellations less than seven days out.
Over at Quayarguably Sydney's most famous restaurant, bookings are made well in advance and again incur costs for cancellations, clearly outlined on the website.
For non-special event days, it states: "Credit card details are required to secure all reservations at Quay. Should you cancel your reservation within 72 hours of the arrival time or fail to show for the booking, a cancellation charge of $280 per person will be incurred. Please contact us on (02) 9251 5600 or reservation[email protected] to make any amendments to your reservation."
It's simple, to the point, and makes sense to avoid unwarranted costs to the venue. It's also not uncommon internationally for destination restaurants to have similar policies in place.
For sometime world number one restaurant Noma in Denmark, the cancellation policy is varied for cancellations inside and outside of the country. Either way, the cancellation charges are clear on their website.
"If you are traveling from outside of Denmark, we have extended our cancellation policy to 21 days (ie to cancel with a full refund, we must be notified of a cancellation 21 days before the date of your reservation). In the event of cancellation , please note that the 2.5% administration fee is non-refundable," it states.
"This extended notice period will give our team the best possible chance to refill any seats affected by continued travel disruptions."
Within Denmark, cancellations made 10 business days prior to the booking receive a full refund. But after that timeframe payments are non-refundable.
Some internationally-acclaimed restaurants take this a step further, with venues like the US's acclaimed The French Laundry reportedly requiring full payment for a booking up front, with no cancellation refunds available.
This restaurant has a coveted release of reservations. If you're lucky enough to get one then it's been likened to buying a concert ticket; you can pass the booking onto someone else, but you cannot cancel. Reportedly there is a fair bit of bidding and swapping of these bookings online, which sounds exciting.
But the cancellation policy is entirely at the discretion of the venue or venue group, and examples like Hakkasan exist, where there is no charge at all for any cancellation, even on the day of the booking.
In this instance the group has a number of acclaimed restaurants around the globe — including London, Las Vegas and Dubai — and no fee is charged at any of them for a cancellation at any time. However, a $25 per person fee is charged for a no-show.
Now, these restaurants all have international reputations and reservations that are highly sought after. But what of the smaller restaurants in Australia that don't have huge reputations? Surely they should be able to charge too for cancellations, given that as smaller venues they may well be even less likely to absorb the costs associated with unfilled seats when cancellations are made at short notice or bookings simply do not turn up?
If we want our restaurants to thrive and survive, not only do we need to accept that there are costs involved here, we need to support it and abide by cancellation policies.
We've heard it argued that unforeseen circumstances like a flight being canceled means missing a restaurant reservation or having to cancel. Of course that is an unforeseen and unfortunate circumstance, but why should the restaurant have to foot the bill for that? We don't expect the airline to.
It's really simple math, if the costs of everything keeps escalating and there are costs incurred when reservations are made and not honored at restaurants, then a venue needs to recoup some of that cost.
These are businesses and they are already facing unprecedented challenges. Booking cancellations and no-shows don't need to be one of them.
For a daily dose of 9Honey, subscribe to our newsletter here.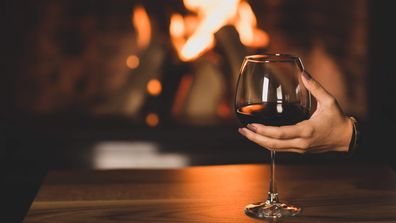 The cosiest restaurants to keep warm and fed this winter