From "give it a cup of urine" to "how to sex up your pumpkins", Tom Wyatt's practical and sometimes cheeky advice has won him legions of fans across regional Queensland.
But after 40 years of gardening talkback on ABC Local Radio, the 75-year-old gardening guru has hung up his headphones due to health issues.
Mr Wyatt puts his success down to being curious, having a retentive memory and having "a specialized interest in what happens to gardeners when they get frustrated."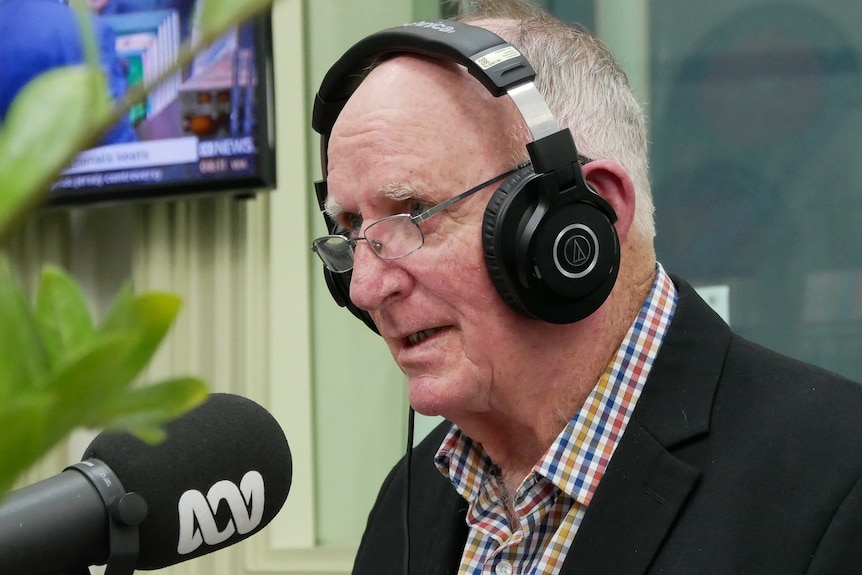 "I'm so happy this has brought so much pleasure to people and solved so many problems," he added.
Mr Wyatt's familiar advice has often boiled down to Condy's Crystals, a good dressing of gypsum, blood and bone delivered by one clenched handful to the square metre, lux flakes and "don't forget the wetting agent".
His encyclopedic gardening knowledge and unique on-air style had loyal listeners tuning in from across the state every Friday morning at 10am.
in the beginning
The program began in 1982 after ABC staff in Rockhampton bounced around the idea of ​​a 10-minute gardening program.
Tom Wyatt's name was tossed around as he was a horticulturalist working for the Rockhampton Council as director of parks and gardens and curator of the Rockhampton Botanical Gardens.
"He seemed the right choice," said David Anderson, a radio presenter for the station for more than 30 years.
And they were right.
"It just blew up," Mr Anderson said.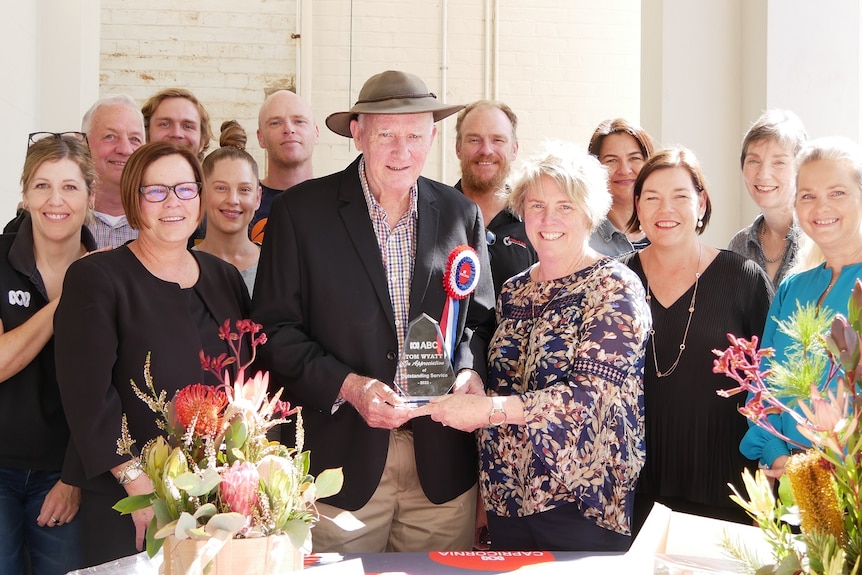 The program was lengthened to half an hour, and it wasn't long before it was extended again to the full hour at the request of listeners.
The program was soon networked to Mackay, Bundaberg, Longreach and Mount Isa – more than half the state.
"Tom has such a wealth of knowledge and he's such an interesting person to talk with – he doesn't talk at people, but he has a conversational style," Mr Anderson said.
"There were so many times when people would simply ring up and say, 'Oh, I wanted to congratulate Tom on such and such an idea that he gave me because it worked,'" he said.
Mr Wyatt credits Mr Anderson with the program's success.
"David coaxed me all the way, so I owe my debt to David Anderson for developing the program," Mr Wyatt said.
having a laugh
It would be difficult to name all the presenters Mr Wyatt has worked with over the years, but one who stands out is Craig Zonca.
Mr Zonca, who now presents Breakfast on ABC Brisbane, took on the role as a fresh-faced 21-year-old with no clue about gardening.
But the two struck up a special rapport.
"We changed the tempo of it a bit and made people laugh," Mr Wyatt said.
Sometimes it was the other way around.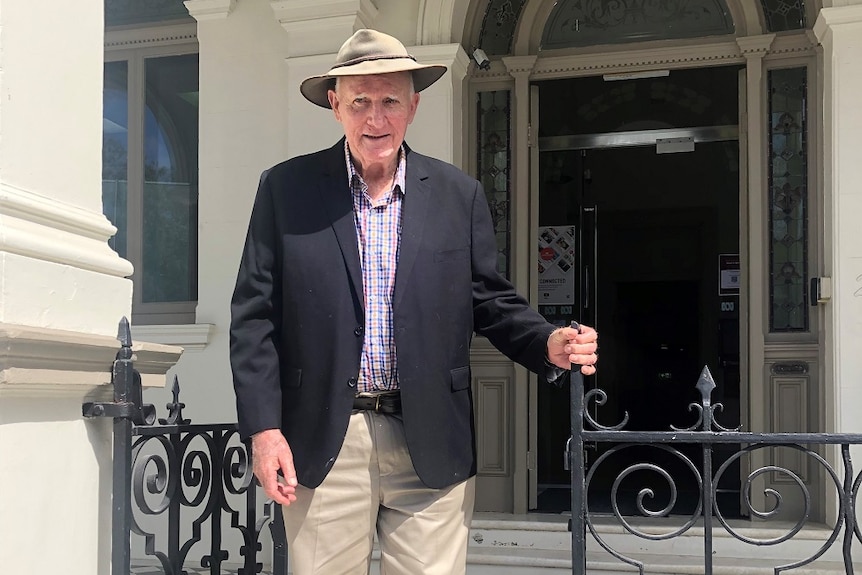 Pat from Mount Isa recalls phoning in about her husband's problem pumpkins.
"Tom asked, 'Did John propagate them with a cotton bud?'
"I forgot I was on the radio all over north Queensland and said, 'Yes. He's sexing the pumpkins every morning'.
"Tom and Craig Zonca couldn't stop laughing," Pat said.
Traveling far and wide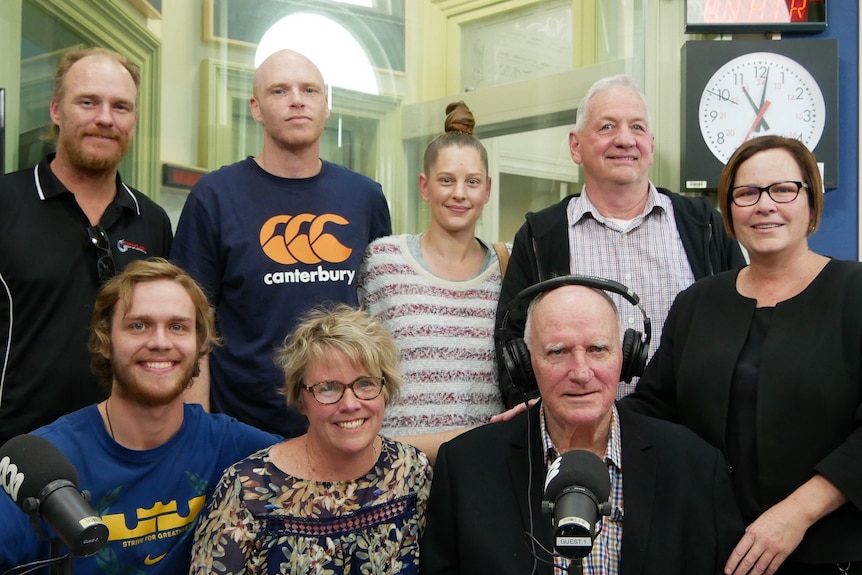 Mr Wyatt's popularity has seen him invited to gardening clubs, expos and agricultural shows all over Queensland – and he has never said no.
Long-time listener Margaret Pegler from Trinidad Station near Quilpie opened her gardens to the public and invited Mr Wyatt four times.
"He was always very popular and if he couldn't answer a question at the time, he would find out and get back to you," Mrs Pegler said.
"I have helped a terrific number of people with their gardens, and I know they have helped me a lot."
Beautifying the Beef Capital and beyond
People who have worked with Mr Wyatt describe him as a visionary.
"You can see Tom's touches wherever you look," said Rockhampton councillor Cherie Rutherford, who was given her first job in council by Mr Wyatt.
The chimpanzee enclosure, a jewel in the Rockhampton Zoo's crown, is one of those.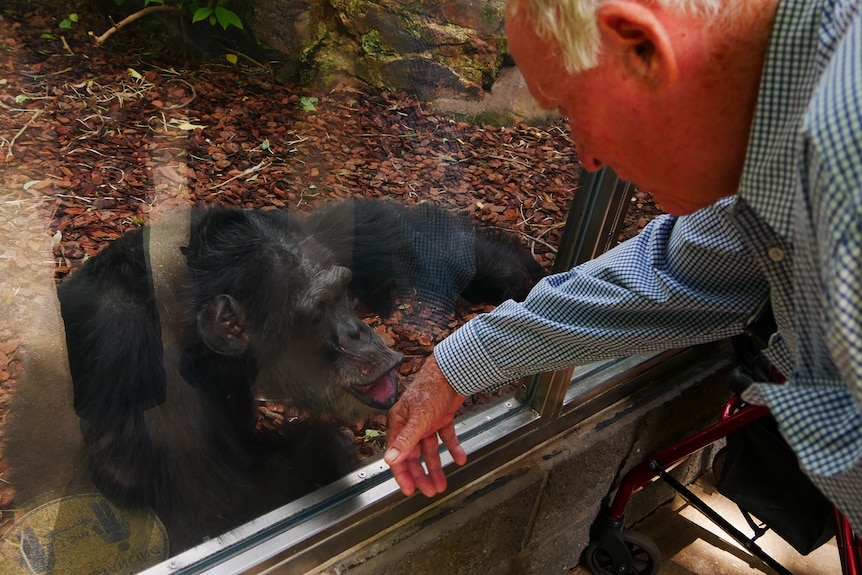 Mr Wyatt and Rockhampton's eldest at the time, Jim Webber, drove through the night to save two chimpanzees from death row, breaking a few rules along the way.
"We did a lot of things we weren't supposed to, but it worked well," Mr Webber said.
And in this case, it did. Cassius, who turns 51 later this year, is now the oldest chimpanzee in Australasia.
Mr Wyatt also transformed Rockhampton from a dust bowl to a green city, converting an old rubbish dump into Kershaw Gardens — 50 hectares of parkland.
"The city wouldn't be the green area that it is today if it wasn't for Tom," Mr Webber said.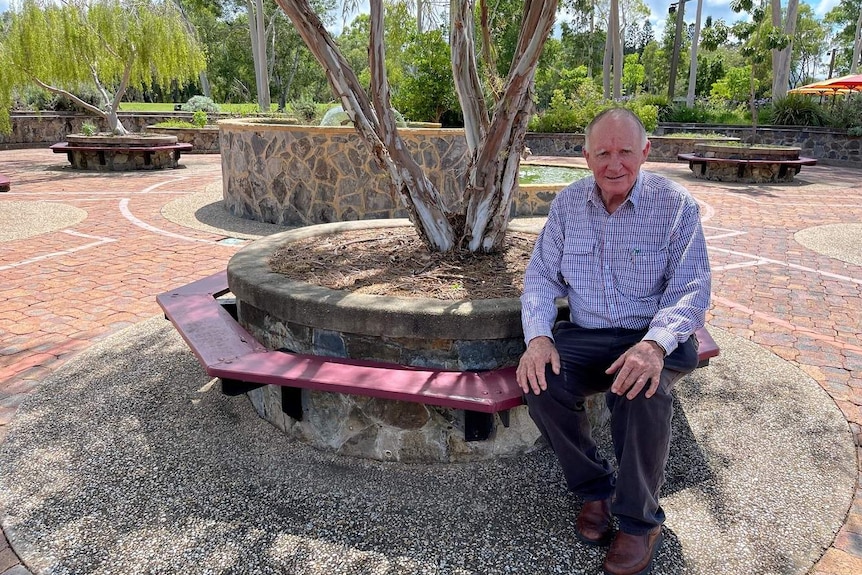 It wasn't just Rockhampton that benefited from Mr Wyatt, but towns around the state, I added.
"He would go anywhere anybody wanted him to go and he was always advising people on the talkback radio."
Although the contribution Mr Wyatt has made to regional Queensland is immeasurable, ABC Capricornia presented him with an award for his 40 years of service.
.