Close to half of Australian home owners are under mortgage stress, with data showing 45 per cent of households are spending more than they are earning.
The news comes as the Reserve Bank on Tuesday raised the national interest rate to 1.85 per cent.
The decision to lift the cash rate by 50 basis points was the fourth consecutive month of rate rises by the RBA and has millions of homeowners across Australia feeling the pressure as they brace for their own interest rates to continue to rise.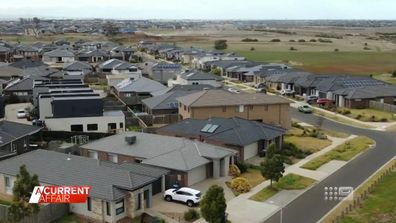 READMORE: Woman, 96, waited 22 hours for an ambulance
READMORE: 'Raw honesty of life' with dementia detailed in new documentary
"If households are under water, in other words, if they're spending more than they're earning, we categorize them in a stressed state," said Martin North of Digital Finance Analytics.
North crunched the numbers for A Current Affair and showed the most mortgage stressed postcode in the country is Chipping Norton in New South Wales, with 12,713 households in a stressed state.
It's followed by Tapping in Western Australia with 10,918 households deemed stressed, Narre Warren South in Victoria with 10,307, and in Queensland, Toowoomba tops the list with 10,040 households.
Paralowie in South Australia has 6870 households with mortgage stress, while Riverside in Tasmania has 5141.
Amaroo in the ACT has 3,998 households with mortgage stress, and Stuart in the Northern Territory has 2,167.
"If you go back a couple of decades, we had around 10 or 15 per cent of households in mortgage stress," North said.
"Before the global financial crisis we got to about 32 per cent of households.
"But then it accelerated during COVID and now we've hit a really remarkable level."
According to the data, Australia's first home owners are the demographic most at risk.
"First home buyers are actually the highest proportion of households in mortgage stress at the moment," North said.
"That's because they've got the biggest mortgages and they've got the least buffers.
Tash Alabakov is excitedly awaiting the completion of her new build, but has already seen repayments rise before she even has the keys.
"I keep getting new mail saying your repayments are now this, your repayments are now this," Alabakov told A Current Affair.
"I'm not at the stage where I have to do my full repayments yet, I'm paying just interest only while my build is being completed," she said, noting that the rising cost of everyday items were also causing her financial strain .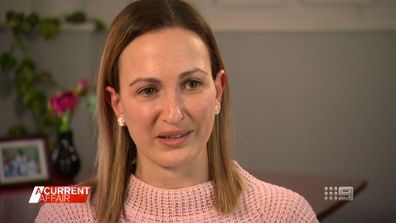 "A lot of my wage is going to go to repayments and that's before any bills, water, rates, phone bill, food, petrol.
"There's nothing I can do from an employment standpoint except to get a second job for weekends if I want to make a bit more money."
For home owners feeling the pressure, experts say there are options to avoid defaulting on your loan.
"Breathe and do a simple budget to ensure you can allocate all your essential expenses," said Shungu Patiska, a financial counselor with the National Debt Helpline.
"Once you've done that, speak to your creditors and ask for assistance such as repayment holidays."
READMORE: Parents of baby missing for more than a year 'believe he is alive and safe'