When Adelaide-born pop musician and TikTok darling Peach PRC was offered the chance to record two Spotify Singlesshe was ecstatic.
The 25-year-old covered iconic band Wheatus' even more iconic hit 'Teenage Dirtbag', as well as a reimagined version of her own single 'God Is A Freak,' and from her social media "bubble" the reviews were raving.
Then, comments from a wider audience rolled in.
READMORE: Real Housewives of Beverly Hills star Kyle Richards on her friendship with Dorit Kemsley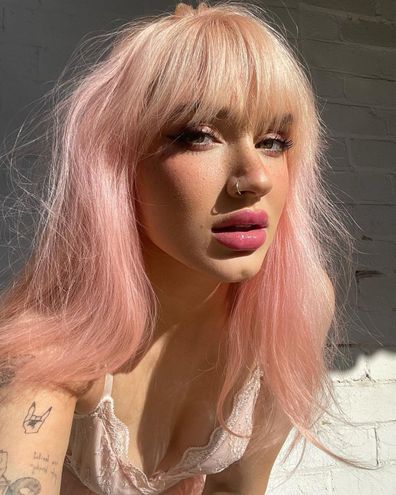 "the amount of 🤟🏻men🤟🏻who are being so mean about my teenage dirtbag cover lol they act like metallica is gonna walk in their living room and hand them a beer for pointing out autotune. being a loser takes inches off your hairline grow up," Peach tweeted last month in response to the trolls – but the criticism, despite her mammoth online following and presence, was a new experience for her.
"I actually don't get a lot of [trolls]," Peach, whose real name is Shaylee Curnow, tells 9Honey Celebrity via Zoom. "I feel like I only noticed that when my music [was] shared through a platform that isn't mine."
Peach says she's usually in a "bubble" online, and her followers and those she follows were "excited" to listen to her singles and only had "positive" things to say about it.
"When a different platform shows my stuff and it's to a new audience, people are like, 'What the f–k is this?' I'm like, so taken back," she says.
READMORE: Daisy Edgar-Jones 'lived amongst' wild creatures for her role in Where the Crawdads Sing
The 'Josh' hitmaker acknowledges that "of course" her songs will not be liked by everyone, but for her, the criticism was "jarring" to see.
Usually, Peach says, she wouldn't acknowledge the trolls, but because the singles were shared far and wide – Wheatus actually retweeted it on their own platform – it was overwhelming.
The band actually privately messaged her their approval of her cover, and gave her some heartwarming advice.
"They were like, 'I think it's awesome, it's really fun.' Like, you know, 'F–k what the haters are saying. Like, they hated it when we put it out 20 years ago. So like, don't stress about it,'" she recalls, noting the band also said if she was to ever perform the song in New York City to let them know so they can come out and support it.
"It was so cool," she says. "And so I was just like all the men that were just like, 'You've ruined it.' I'm like, 'I haven't taken the original away from you. Don't listen to it.' I'm like, 'Wheatus even likes it.' Grow up, get over it.
"A lot of artists, I'm sure, would love seeing their song reinvented years and years later. Like, I'd be really flattered if someone did a cover of my song 20 years later and it was like a whole new sound. I'd be stoked about it."
READMORE: Aussie musician G Flip is dating Selling Sunset's Chrishell Stause but they're more than just her partner
Unable to display TikTok on this browser
READMORE: Aussie actress Olivia DeJonge reveals 'most scariest aspect' about playing Priscilla Presley in Elvis biopic
Peach's over 1.9 million TikTok following and almost 250,000 Instagram followers are, like many high-profile creators, largely from users who lived vicariously through social media throughout lockdown – and the shift from her online notoriety to her real post-lockdown day-to-day life was one that had some hiccups.
Particularly for Peach, who is known for being open about everything from her sexuality to her mental health or synesthesia or relationships (her debut single 'Josh' was about her ex, actually named Josh), personal boundaries during lockdown were something she did not prioritize , and it's something she's now reevaluating.
"At the time I never really cared about it," she says. "I was like, 'Yeah, you know, like this is, I'm just sharing myself. I don't know any other way to be. I want to talk about these things.' I'm talking about them and like, there's nothing that was really off-limits for me.
"Now, I guess, things have progressed more in my career and with my audience, and there's things that I said a while ago, that I'm like, 'I probably wish I kept that to myself.'"
Those things, for Peach, are mainly to do with her "personal wellbeing" and "growth," something that goes back and forth when she sometimes "falls back into bad habits."
"People are holding me to such a standard because of what I've said previously about the way I'm living or whatever," she says.
READMORE: Young filmmaker's sweet moment with Oscar winner Bong Joon-ho after they were locked out of a Sydney bar
At the end of the day, however, Peach says while she is still "figuring out" the balance between what's too personal and not "healthy" to share and what's not – creators, after all, make their personhood a business – being transparent is something she overwhelmingly sees as a "positive" thing that's "worth the backlash."
As her online fame bleeds into the offline, Peach says her lack of personal boundaries can actually be "nice" when somebody approaches her on the street.
"It's kind of nice sometimes, because it's like, 'Okay, they already know me, I don't need to make a first impression or worry about what they're going to think of me,'" she says. "They already know. I can't really go wrong from there."
The mortifying order of being known, however, can at times be a double-edged sword – especially when people approach her when she's going about her day, and want to talk to her about personal tidbits, which sometimes span quite heavy topics, she's shared on social media.
"I have to remind myself that in that moment, it's not really just about me," she says.
"Somebody is just really excited to share something vulnerable with me or relate to me in that way or they're wanting to just be like, 'I'm so proud of you' for this and that.
"It's a really beautiful, sweet sentiment. So I try not to be in my head about like, 'Oh, I really don't want to delve into, like, my emotional side and like what I'm going through right now. ' I just take it for what it is in that moment and then kind of leave it in that moment and just go back to my grocery shopping and leave it with them."
Listen to Peach PRC's Spotify Singles 'Teenage Dirtbag' and 'God Is A Freak' on Spotify now.
For a daily dose of 9Honey, subscribe to our newsletter here.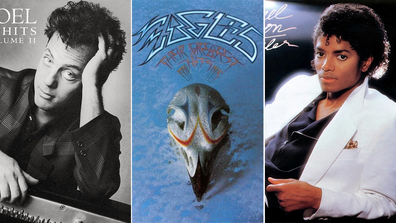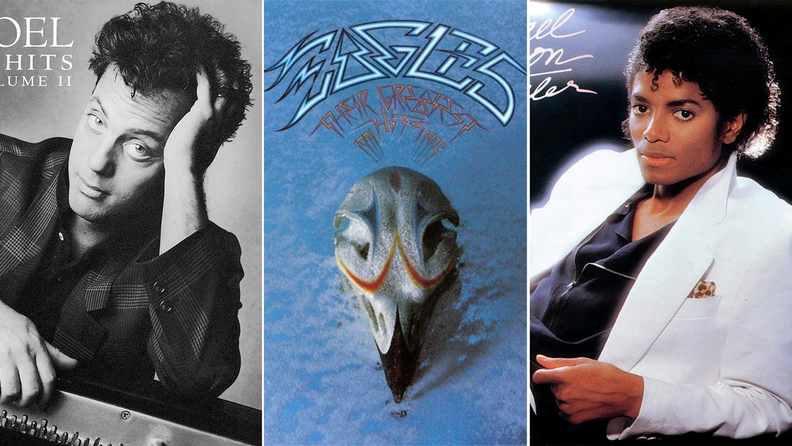 The top 10 best-selling albums of all time