Three more people have come forward to lodge complaints against a massage therapist and personal trainer accused of raping and sexually assaulting two of his clients in regional Victoria.
Police allege Michael Allwood, 62, raped and sexually assaulted two women during a massage at his business in Maryborough, about 170 kilometers northwest of Melbourne in the Central Goldfields, on January 15 and June 29 this year.
Allwood was arrested and charged last Wednesday following a raid of his business, Massage by Michael of Maryborough Victoria and Personal Training 1 to 1, but was later released on bail.
He appeared in Bendigo Magistrates' Court on Monday morning charged with two counts of rape and one count of sexual assault.
The court heard that at least three other complainants had come forward to provide statements to police since the 62-year-old's arrest but no information on the nature of the allegations was provided.
Images shared on Facebook suggest Allwood ran his personal training and massage business out of a converted garage at a home on Majorca Road and advertised massages from $10.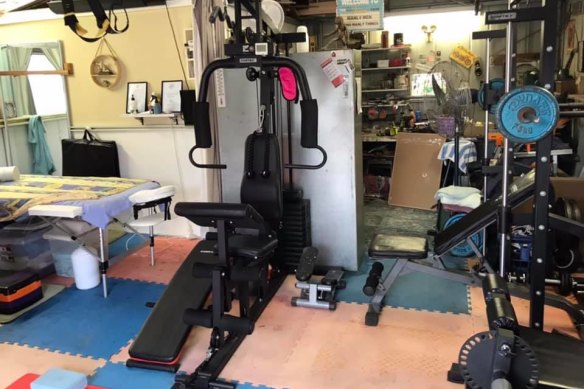 Photographs of the cluttered space show exercise machines and equipment on stained foam gym tiles and a massage table in a corner, separated from the exercise area by a curtain.
On his business's Facebook page, Allwood, who claims to be certified in several massage techniques, offered strength training, pilates classes, surgery recovery exercises, and neck and full-body massages.