Married At First Sight's Michael Brunelli has given his fans another update on his fiancée Martha Kalifatidis' health.
The couple returned to their family in Melbourne after cutting their European holiday short because Martha fell ill with a viral infection.
Fans have been concerned because Martha has been silent on social media, but Michael is doing his best to keep followers informed.
Stream every episode of Married At First Sight for free on 9Now.
"I'm obviously getting a lot of DMs about Martha after my stories over the last couple of days, but just want to reassure everyone she is okay," Michael said on his Instagram stories.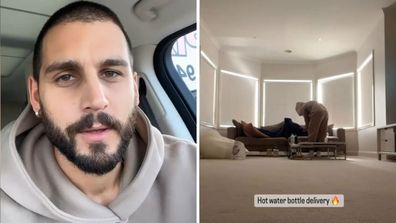 "She's getting better, it's nothing you need to worry about.
"I'm just showing you kind of what's going on in our lives while she's not posting."
While Michael thought he was doing a good job at letting fans know what's happening, one fan didn't think his efforts were good enough.
Michael posted the fan's message to his story.
"It's actually annoying how open you guys were and how secretive this entire sickness has been. Unfollowing," the message read.
But Michael saw the funny side to the message and uploaded it with his reply.
"This made me chuckle," he wrote. He cheekily uploaded the screenshot along with the James Blunt's song 'Goodbye My Lover'.
"Shoutout to the 99.9% of people understanding somethings in life can be kept private."
READMORE: Martha Kalifatidis and Michael Brunelli forced to return to Australia amid her health battle in Europe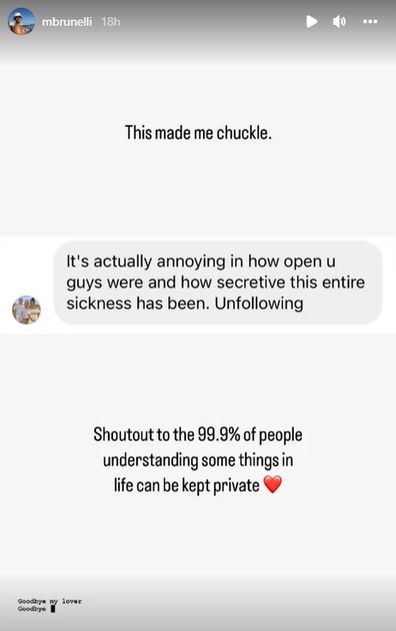 While Martha's been bedridden for the last few weeks, Michael's been caring for her bringing her lots of hot water bottles and keeping her hydrated.
He shared videos of Martha resting up on the lounge and doing her best to recover.
READMORE: Michael details his massive blunder before leaving for Europe
Their family have also been dropping off groceries and soup to the pair to help after their sudden return home.
Michael also took the opportunity to post on his story and explain why he's been wearing the same clothes for a week.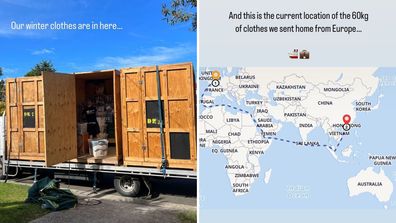 The 31-year-old revealed that the couple's winter clothes are still in storage after packing up their home in Sydney.
As for the rest of their clothing, it's still on the way home from Europe.
During their trip the couple were forced to send 60 kilograms of extra clothes they had home, and the box is no where close to arriving yet.
Martha has remained mostly silent on social media, but took to Instagram to thank her followers for their support.
"Hi everyone, I know I've been quiet on here," she wrote. "I've been bedridden for a few weeks, but I'm finally home and getting the care I need. I'll be back soon!
"Thanks for all the messages, sorry I haven't gotten back to anyone. I really do appreciate the support, though."
In Pictures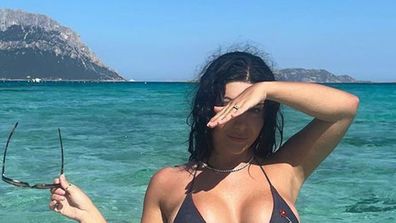 Married At First Sight star Martha's sexiest Instagram pictures
Soaking up the sunshine in Sardina.
ViewGallery
Stream every episode of Married At First Sight for free on 9Now.