"What it illustrates is one, that the boom has eased, that has gone and passed, and two, people who have investment properties, or locals, have decided to sell out because it has been such a lucrative time during the pandemic," Powell said.
loading
"Byron Bay property is certainly on the slowdown. When you look at those regional markets, Byron experienced phenomenal growth. It was extreme price growth.
"We saw this boom of demand as a result of the pandemic and the outward exodus of cities."
This unprecedented price growth also meant Byron's housing market was more vulnerable to price declines, Powell said.
"It's one of those that is a bit more vulnerable to a bit of a correction because we saw such a significant rate of growth," she said.
"We could see a pullback in price as a result of not only the rapid incline in prices but also the damage to borrowing capacity due to increase in interest rates and inflation."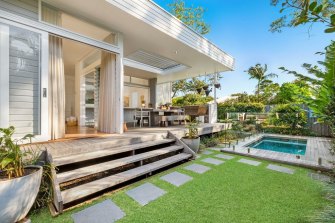 Bryon Bay Real Estate Agency's Liam Annesley said the region experienced a slowdown earlier than other areas due to the two floods at the start of the year.
"We experienced the slowdown earlier than most and that's because of the floods that happened in the area," Annesley said.
The March quarter peak would have captured settlements from sales in January and February, Annesley said, while the flood-induced slowdown showed up in the June quarter figure.
Annesley said buyers were also factoring the rising cost of living and mortgage repayments into their offers and expected the market to plateau for at least six months as they adjust.
"They are getting used to the words interest rate rises and are factoring it in," he said.
"There will be a period of lull as they adjust their income and expenses. It'll get to a point where it will plateau out for a time but beyond six months you need a crystal ball."
Amir Mian, of Amir Mian Prestige – originally based on the Gold Coast – said the market had peaked, but it had not stopped him from opening a Byron office and fielding strong buyer demand.
"We're newcomers to the area… I'm actually amazed by the level of inquiry. The peak for sure has happened, but the constant demand is there, but there is not much for sale," he said.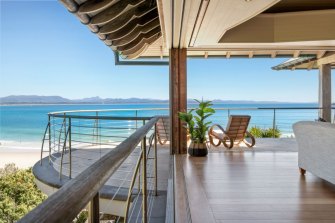 loading
Mian said buyers were mainly from Sydney, Melbourne and the Gold Coast and the market was transitioning from holiday homes to more owner-occupier held housing.
"We're selling to end users now. It was a holiday destination. The end-user market twist is a benefit to the region," Mian said, adding that many sellers were from overseas, offloading holiday homes. "Holidaymakers have been replaced by end users."