A Kimberley man whose family have disappeared while on a trip to Alice Springs says it's completely out of character for them not to answer phone calls and texts.
Key points:
The trio hasn't been seen since Sunday, when they attended a function in Alice Springs
Police believe they might be on their way to Western Australia
They're traveling in a red Toyota Hilux and anyone with information is urged to contact police
Bonnie Edwards, 70, and her son and daughter Eldride Edwards, 41, and Virginia O'Neil, 49, were expected to arrive back in their hometown of Halls Creek on either late Sunday or Monday, but have so far not returned and were reported overdue yesterday.
According to a statement issued by Northern Territory Police this afternoon, they were last seen on Sunday.
Malcolm Edwards, who is Bonnie's husband and Eldride and Virginia's father, told the ABC on Wednesday afternoon that the trio had traveled to Alice Springs to attend a meeting involving Indigenous people in an outlying community.
The Halls Creek Shire president said the last time he had spoken to his wife had been on Saturday morning after the meeting had wrapped up, but she had not said where they planned to stay that night.
"My wife said they're back in Alice Springs and they'll tell me all about it [the trip] when we come home," he said.
He said Virginia had spoken to her son briefly on Sunday morning, and that was the last known contact with the three missing people.
"My daughter said they'd met this really nice guy and they were going to stay at his place. We don't know who that is. No idea who that person was," he said.
Police say the trio have not made contact with anyone and there have been no signs of financial activity from them since Sunday.
Cr Edwards said he had raised the alarm on Tuesday after repeated calls and texts to his wife, son and daughter went unanswered.
"They normally ring and tell us. This is out of character," he said.
"They'd normally ring up and say, 'we're leaving Alice Springs now we've decided to go via Katherine', they would tell us."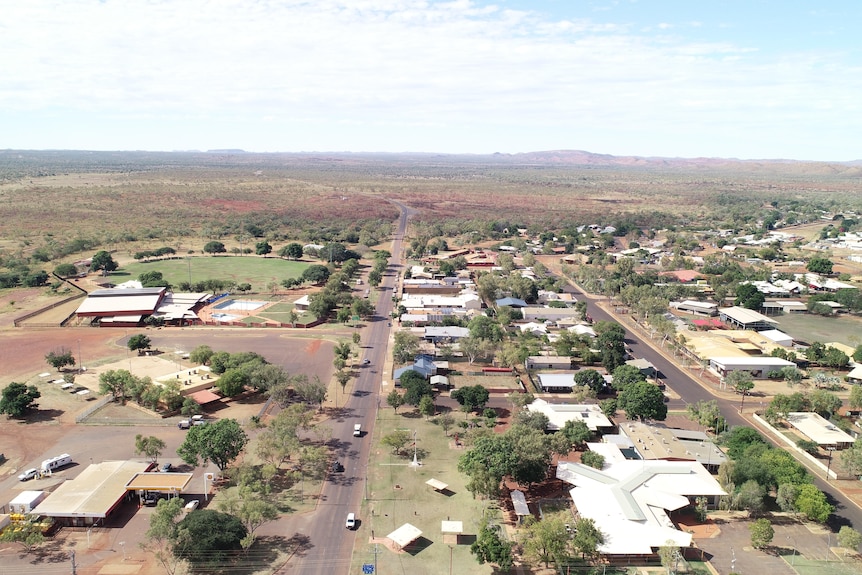 Now he is worried someone else is using his daughter's phone.
"The police picked up a ping that the phone was turned on at 2am on Monday morning and the ping was located somewhere near a caravan park in Alice Springs," he said.
"We're starting to think it was not Virginia who turned the phone on because if it was her she would have seen all those messages.
"As far as we know none of the bank accounts have been used, but there have been a few bank accounts that we haven't got access to, but the police will check all those out."
The missing trio were supposed to be traveling from Alice Springs to Halls Creek on the Tanami Road, but Cr Edwards said police had checked CCTV at roadhouses along the way and found no evidence they had embarked on their journey home.
As the Halls Creek community awaits news from police, Cr Edwards said his wife's relatives in Alice Springs were helping to raise awareness in the community.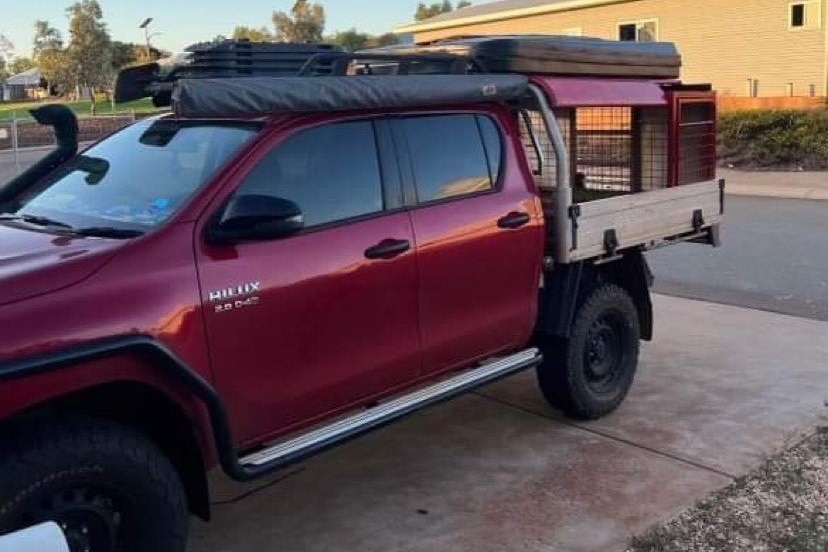 "We feel like we can't do much," he said.
"Some people who are related to us in Alice Springs are driving around town, [asking] 'have you seen this car, have you seen these people?'"
Along with Cr Edwards, Bonnie and Virginia are also councilors with the Shire of Halls Creek.
The group is traveling in a red Toyota Hilux with the WA registration plate, PH27156.
Police are calling for anyone who knows where the trio may be or have seen their vehicle to contact police.
.