Gordon Ramsay has made a cheeky jab at rival chef Jamie Olivercontinuing their historic (and playful) feud.
Posting to Instagram, Ramsay, 55, revealed exactly where he keeps Oliver's cooking secrets – which, if you were wondering, is nice and close. You can watch the clip above.
In the video, Ramsay responds to a follower's comment that reads: "I bet you are one of those chefs that just steals other people's recipes."
READMORE: Socialite 'outrage' over Fergie's 'dirty' $12M purchase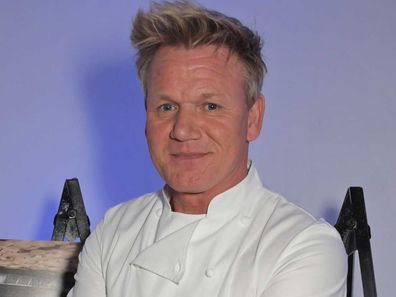 READMORE: Anne Heche 'joked' about drinking in podcast before horror crash
But instead of taking the comment to heart, Ramsay took a different line of action.
In the video, Ramsay does a little dance, wearing his classic all-black attire. When he wiggles all the way around, so his back is facing the camera, Oliver's cookbook Jamie's Dinners is spotted shoved down his pants.
As an explanation, Ramsay wrote in the caption: "When you let @tillyramsay do your social media 😂😂😂 Kid….my secrets out !!"
Tilly is Ramsay's 20-year-old daughter. The youngster is known to love cooking, having appeared on Celebrity Masterchef Australia in 2021.
He also has four other children: 24-year-old Megan, 22-year-old twins Holly and Jack, and four-year-old Oscar. He shares his kids with his wife of 26 years, Tana Ramsay.
Tana is also a celebrated cook, with several published books that document her favorite recipes in home cooking.
Meantime, Oliver, 47, was quick to respond.
"Copy of my new cookbook ONE heading your way when it's out in September then," his official Instagram account @jamieoliver replied in the comments.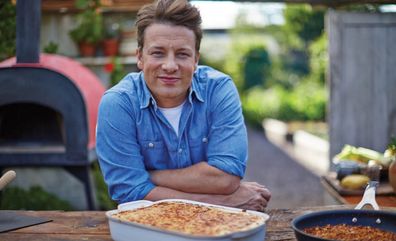 For a daily dose of 9Honey, subscribe to our newsletter here
About the Gordon Ramsay and Jamie Oliver 'feud'
The video is just the newest installation in the celebrity chefs' historic and long-running "feud", which in the early stages, was actually rumored to be more than just some playful jabs.
In a 2019 interview on The Jonathan Ross Show (watch above), Ramsay even commented on speculation that he had at one point been true rivals with Jamie Oliver.
"There was animosity a few years ago wasn't there?" Ross asked.
"Yeah, I think it was a bit of an exaggeration, a bit of he-said-she-said. The same old sh-t," Ramsay replied.
"But listen, at the heart of it, he's a super talented guy."
Over the last few years, the pair have enjoyed poking fun at each other on various occasions, but maintain a friendly and respectful relationship.
In the interview with Ross, Ramsay even revealed that he was one of the first to call Oliver and offer support when his UK and Australian restaurants went into administration in 2019.
READMORE: Neighbor's passive-aggressive parking note praised for its creativity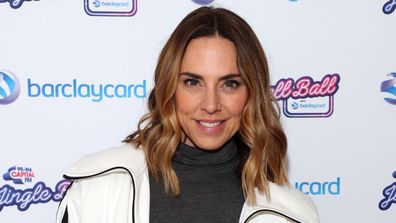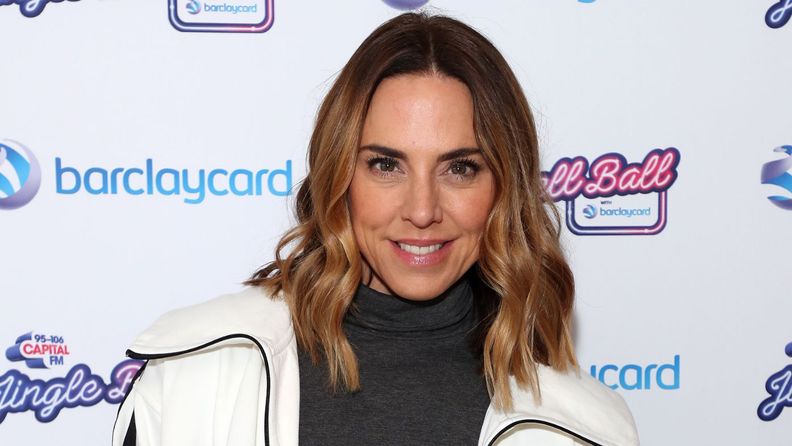 Former Spice Girl Mel C splits from long-time partner