Michael went into his makeover on Beauty and the Geek excited. He was ready to ditch the beard and get the hair out of his eyes from him.
And while he was certainly expecting a new look, he likely wasn't thinking that Beauty Tara would react by giving him a huge kiss.
Catch up on the latest episodes of Beauty and the Geek on 9Now.
"I felt really appreciated," Michael told 9Entertainment. "There were so many people on the other side of that door when I came out that I was excited for them to see my reaction, but none more so than Tara.
"When she ran up and gave me that kiss and a nice warm hug, it was the embodiment of how far we'd made it, embodiment of our journey together.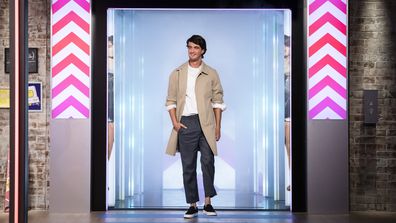 "Then feeling like I've got this fresh new look. I felt more comfortable in my skin, and to be validated by this absolutely amazing woman running up to me and giving me a kiss was the cherry on top of a really good day.
"I felt really really really flattered. It was a surprise I didn't go completely red in the face. You probably couldn't tell because of the spray so over the top of it. I felt really good. I felt the best I 've felt in years."
READMORE: Jason reveals the moment that had him worried before undergoing a dramatic makeover on Beauty and the Geek
Tara revealed that in the moment she was blown away with Michael's transformation.
"At first I was like, 'Who is this? Who is this person?' It was great to see, and even to see how great he felt and how much more confident he looked walking out," Tara said, adding that she finds confidence to be an attractive trait in a man.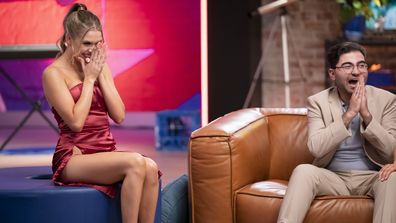 "I was just thinking, 'He's a little bit of a hottie and I want to give him a kiss so I'm going to.' I ran up and couldn't really stop myself. I'm not a runner but I will run for that."
Before the makeover Tara had felt a little differently. Having already entered a relationship with Michael, she'd wanted as little change as possible.
"I love the way he is," she said. "I was open to anything but I couldn't really picture it. I was so infatuated with the guy the way he currently looked for me it was bizarre to think it could get any different or any better."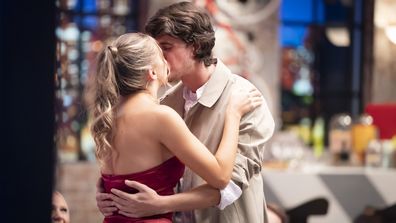 While Michael welcomed the fresh haircut, there was one part of the makeover that he found a little confronting.
"I got spray tanned. I've never had to stand with someone in a little cloth G-string and be sprayed with cold spray. It was a bit confronting but mostly cold," Michael said.
"You know, standing there feeling the cold wind hit my butt cheeks and realizing there's a camera on me I'm going. 'Oh no, what have I done?' I'd say definitely the spray tan was the most confronting thing. I never thought I'd get a spray tan in my entire life."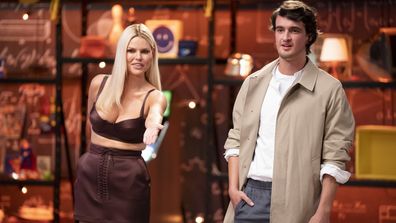 On the flip side, Michael found getting a tailored wardrobe do be a huge highlight of his makeover experience.
It comes after the Geek has struggled with style due to being color blind.
"Whenever I've bought clothes for myself I've always wanted to bring a girl with me like my sister or my mum and get them to help me out with colors. The color I see is not what other people are seeing," he explained.
"To have someone who was professional, who knew my look and knew what would look good on me, and who would tell me here are the colors you need and here's how you're going to put them together, and then to see myself in I was like 'Wow, that's really brought something out in me I didn't know I had,' so that was really good.
"I really did enjoy it. I came out the other side feeling like I knew a lot more about myself and how I could look and how I should look."
In Pictures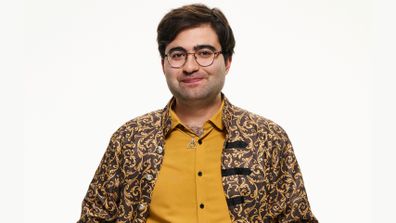 Geeks before and after their Beauty and the Geek makeovers in 2022
Anthony shocks with dramatic new look.
ViewGallery
Beauty and the Geek continues Tuesday and Wednesday at 7.30pm on Channel 9 and 9Now. Catch up on the latest episodes of Beauty and the Geek on 9Now.