The ACCC on Monday said LNG exporters were contributing to the forecast 56-petajoule shortfall in 2023 by withdrawing 58 petajoules more gas from the domestic market than they expected to supply.
Gas producers on Monday disputed the suggestion a shortfall was looming, noting that the ACCC found that 167 petajoules of gas remained uncontracted and would be offered to local buyers first.
"This is more than enough gas to ensure that no shortfall occurs," APPEA acting chief executive Damian Dwyer said. "Gas customers can be assured supply will be adequate next year so households and businesses can continue uninterrupted."
A spokeswoman for APLNG, which the ACCC report noted was a "net contributor" to the east-coast gas market, urged governments to give greater attention to developing new sources of gas supply in southern states such as Victoria and NSW that need the fuel the most.
"We need to look beyond LNG producers, who invested billions of dollars to develop the LNG industry underpinned by long-term LNG offtake commitments to overseas buyers," the spokesperson said. "To solve energy challenges on the east coast of Australia, it remains important to take steps to encourage investment in new supplies near southern markets closer to demand centres."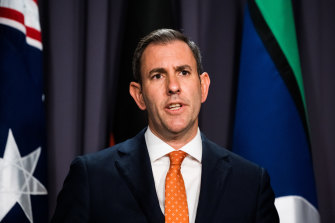 Major gas users on Monday declared the ACCC's latest report had yet again painted an "alarming picture" for businesses that relied on the fossil fuel.
The Energy Users' Association of Australia, whose members include ASX-listed fertilizer giant Incitec Pivot and building material supplier Brickworks, backed the decision to initiate the first steps of the gas security mechanism, but feared it would "not be enough".
"It is time for governments and regulators to stop rattling the saber and to draw their sword," chief executive Andrew Richards said. "It seems clear that threatening the gas industry with stronger actions is not enough."
Credit Suisse energy analyst Saul Kavonic said the ACCC report appeared aimed at providing "ammunition" for the government to toughen up gas policies. But he said the situation was more likely to be resolved voluntarily rather than through formal market intervention.
loading
"We expect the government may declare a gas shortfall in 2023 and toughen up the regulatory framework, but ultimately pursue a 'voluntary' outcome whereby Queensland LNG producers agree to keep the market supplied for any shortfalls next year," Kavonic said.
While Australia is one of the world's top gas exporters, massive amounts are locked in to contracts to be sold to overseas buyers, or are in faraway parts of the country where it is expensive or impossible to supply demand centers in the south. Victoria's offshore gas fields in the Bass Strait, which have traditionally supplied up to half of the eastern seaboard's gas demand, remain in rapid decline.
"If we allow a disaster to happen because of a shortage of affordable gas – while we are the largest gas-exporting nation on the planet – this will represent a catastrophic failure," Australian Workers Union secretary Dan Walton said.
While the ACCC's report did not identify any wrongdoing, Treasurer Jim Chalmers said he encouraged the consumer watchdog to act if any anti-competitive behavior was uncovered in the future.
loading
"It's critical that our domestic gas supply is secure and competitively priced, particularly when households and businesses are under extreme pressure," he said.
"The ACCC has raised concerns about the level of competition in this market, and I welcome its commitment to look into this and take enforcement action as required."
Cut through the noise of federal politics with news, views and expert analysis from Jacqueline Maley. Subscribers can sign up to our weekly Inside Politics newsletter here.