When Vitaly Bazarov and his wife Anna Shmatko moved to Melbourne in June, they knew they could have a better life for their daughter than they would have in Ukraine.
Speaking through an interpreter, Ms Shmatko said, "I'm a Ukrainian patriot, but I fell in love with Australia the moment I got here."
After being displaced by the war in Ms Shmatko's home country, the pair came to Australia with their daughter Mariia, and used Facebook to make friends and find support.
But despite being an experienced boilermaker and diver, Mr Bazarov has been unable to find employment.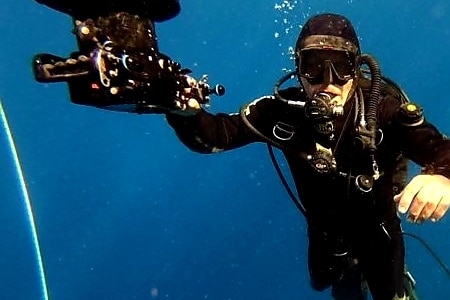 "This is a great country, but the services are expensive, I am really hoping one of my past careers can help me find a profession here so I can better support us," he said.
Ms Shmatko believes employers discount her husband's qualifications because English is not his first language.
"Finding the right people who will appreciate his skills and what he can do has been so hard," she said.
Since arriving, the couple have been improving their English and actively seeking employment.
One of the ways they have been looking for work is through online groups on social media that aim to help refugees and immigrants settle into Australia.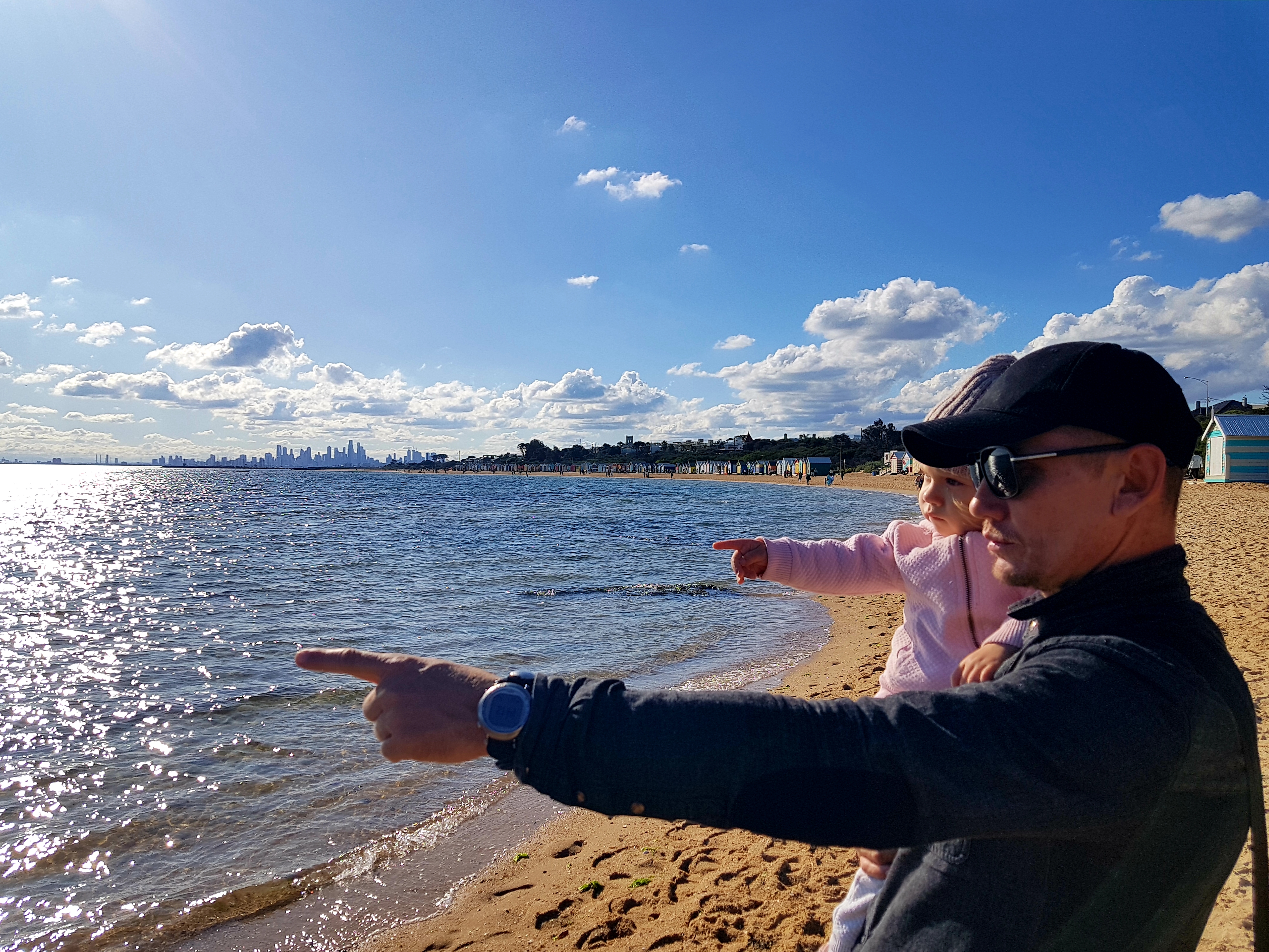 It was through one of these groups the pair met Svetlana Khaykina, who volunteers her time to help people who have recently arrived find work and understand the Australian job market.
Writing CVs for refugees
Ms Khaykina, an engineer living in Port Hedland in WA, grew up in Belarus and can communicate proficiently with people from other Slavic language groups.
She has written over a dozen resumes for people, including Mr Bhazarov.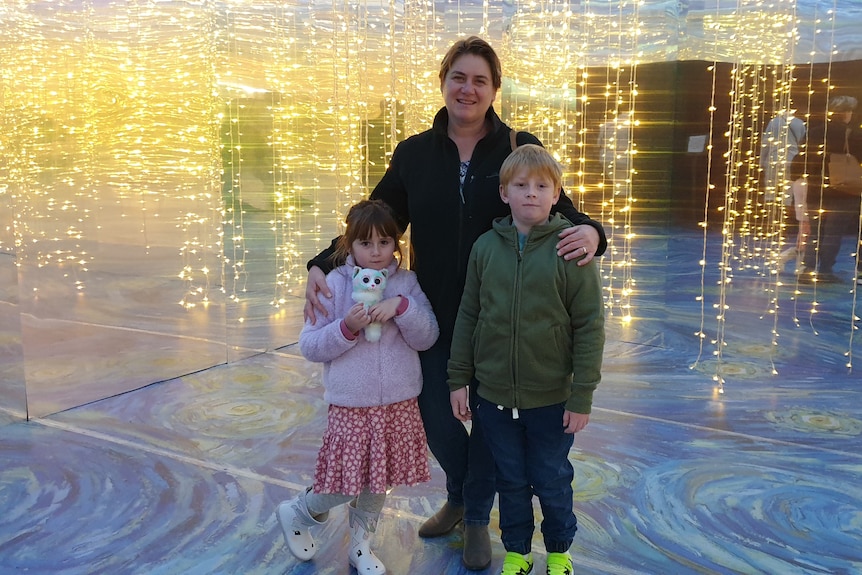 "Writing a CV is a very new thing for a lot of people when they first arrive; most people have no idea to start, it's not a practice in Ukraine," she said.
"I can see that Vitaly is extremely marketable especially in places like Port Hedland, he just needs to be given a chance."
When Ms Khaykina sees job opportunities posted online, she tries to connect employers with immigrants and act as a translator if needed.
In her view, one of the biggest hurdles besides the language barrier is Australia not recognizing overseas certifications.
"People like Vitaly have decades of relevant experience, but even if he finds work he'll probably have to work at a lower position like a trade assistant which doesn't require certification," she said.
Australia needs workers
Australian Resources and Energy Employer Association (AREEA) data suggests the country will need at least 20,000 more workers to join the resources and energy sectors by the end of 2027.
Western Australia will require at least 11,250 of these employees.
AREEA chief executive Steve Knott said the industry was battling the worst skills crisis in a generation.
"Simply, unless industry and government can find some creative solutions, the skills crisis facing not only the resources and energy industry, but all sectors of the Australian economy, will persist for years to come," he said.
Ms Khaykina said the wide range of highly skilled refugees arriving in Australia was mind boggling, but what was more surprising was the lack of job offers.
"Living in Port Hedland I know there's a huge labor shortage and as an engineer I'm coming across welders, fitters, engineers, construction workers and all sorts of people.
"But they're not being given a chance," she said.
"Especially in Hedland, we need divers like Vitaly to do pile repairs and maintenance, we are always looking for more people with those skills."
What support is available?
Ms Khaykina said with no end to the war in Ukraine in sight, she would love to see more effort from the Australian government to help resettle people.
"In my understanding there's about 10,000 Ukrainians in Australia, while 9 million have fled the war; it's such a great tragedy," she said.
"When they do get here, they have limited humanitarian visas."
The Department of Home Affairs said it had granted more than 8,600, mostly temporary, visas to Ukrainians in Ukraine and hundreds elsewhere.
A spokesman said Ukrainian nationals in Australia who were unable to accept the offer of a Temporary Humanitarian Stay could access other visa options.
The government had provided $450,000 to the Australian Federation of Ukrainian Organizations to assist their work to support those arriving in Australia, the spokesman said.
And more than 1,300 Ukrainians had registered with the government's Adult Migrant English Program, aimed at assisting new migrants and humanitarian entrants to learn English language skills.
Ms Khaykina believed if the government supported qualified refugees and immigrants to secure skilled work it would help solve the skills shortage and provide Ukrainians with a better life in Australia.
While assistance in finding skilled work could be limited, Ms Khaykina said support was available through community legal services.
Victoria Malyk, a migrant support worker in the Pilbara, said there was assistance for those who had recently arrived.
"I can respond to their needs such as help with employment and English lessons through the Settlement Engagement and Transition Support program or SETS."
The program is available to eligible clients, such as refugees and skilled regional workers in their first five years of living in Australia.
From Ms Malyk's perspective, one of the biggest barriers facing these people are restrictions for some visa holders in accessing subsidized TAFE courses.
She said they usually could not afford high commercial fees.
"Further training is often needed for recognition of prior learning and overseas qualifications," Mr Malyk said.
For now, Mr Bazarov will keep looking for work where he can use his decades of experience.
"We just need a chance," he said.
"Once we find somebody who knows the industry and recognizes my skills, I'm sure they would want to take me, I'd be a great asset to any company."
.