It has been dubbed Western Australia's worst roundabout and authorities say traffic lights will not fix it.
Key points:
A roundabout in Albany tops the list of worst intersections in regional WA
Main Roads says traffic lights are not an option for the major roundabout
South-west roads dominate the list of the worst roads in regional WA
A survey of WA drivers by peak motoring body RAC WA found the intersection of Albany Highway and Chester Pass Road in the south coast city of Albany was the riskiest in regional WA.
The "big roundabout" topped the poll of more than 10,000 drivers for the worst junction for the second time.
Respondents said a confusing layout made the busy roundabout, which joins five roads, difficult to negotiate.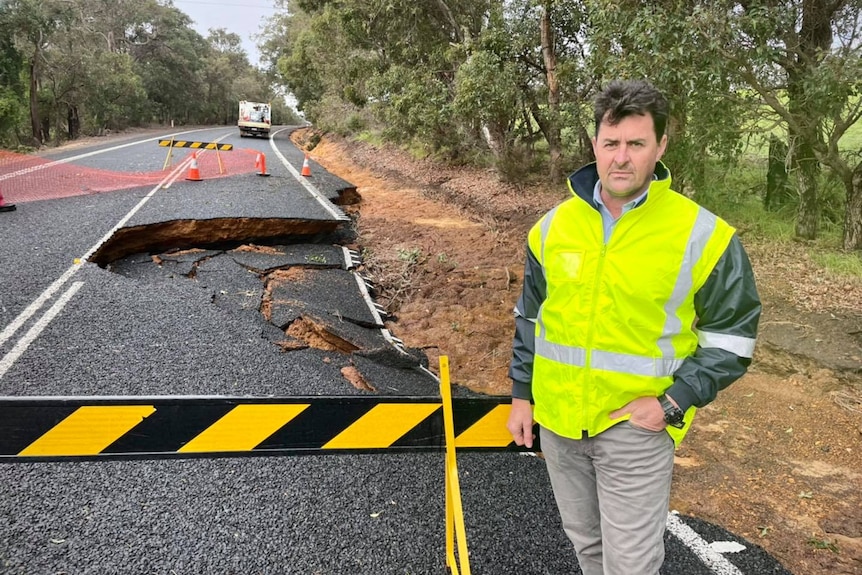 The RAC recommends traffic lights for the roundabout, which would be the first installed in Albany.
Main Roads Great Southern regional manager Andrew Duffield said over five years there had been 180 crashes at the roundabout, with 91 per cent property damage only.
"The roundabout is one of the busiest intersections in the state, carrying 50,000 vehicles per day," he said.
"If you do have a crash, that's typically a property-damage-only crash."
Mr Duffield said it would be difficult to install traffic lights at the intersection and Main Roads had no plans to do so.
"Traffic signals are not a suitable solution at this instruction due to the limited stacking distance available within this roundabout," he said.
Tourist highway named worst
South Western Highway between Bunbury and Walpole was listed as the worst section of road due to narrow roads, lanes and bridges, lack of overtaking lanes, and tight curves and blind bends.
Three of the top 10 worst intersections were listed on the busy Forrest Highway, which links Perth with the South West region.
RAC WA spokesperson Will Golsby said the survey would help amplify calls for improved safety on regional roads.
"Someone is killed or seriously injured on our roads every five hours," he said.
"More than 60 per cent of the state's road fatalities occur in regional WA, despite it being home to just 20 per cent of the population."
.