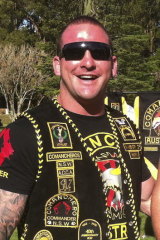 Ryan said Buddle had been a target of the AFP's extensive Operation Gain since March 2021, with further arrests – of up to 20 others – expected to follow.
This includes Hakan Ayik, a Turkish national who recently renounced his Australian citizenship and is currently the subject of a global arrest notice.
"Today's arrest is a significant blow against organized crime groups," Ryan said.
"Australians who think they can hide offshore in perceived safe havens, peddling drugs into Australian communities, making huge illicit profits at the expense of Australian lives. Take this as a warning."
Federal investigators in Australia began preparations for Buddle's arrest in October 2021, presenting a full brief of evidence to the Commonwealth Director of Public Prosecutions by January 2022.
In mid-July, Melbourne Magistrates' Court issued an arrest warrant for the 37-year-old over his alleged involvement in the cocaine importation, and within weeks, Interpol had issued a red notice, a global alert, for his capture.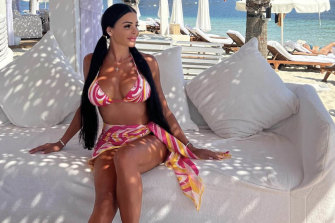 Buddle had been living in Northern Cyprus on a tourist visa since June last year before being arrested by Turkish authorities and taken to Ankara, where he has spent the past month.
The 37-year-old's wife, Mel Ter Wisscha, has also been detained by Turkish authorities over visa issues. She told media outlets last month that the pair were separated and had not seen each other in more than a year.
Ryan said Turkish authorities then sported Buddle independently and accompanied him to Darwin.
"All the logistics were actually organized and arranged by the Turkish authorities," he said.
"The Turkish authorities are regional leaders in relation to the fight against organized crime, and we thank them for their efforts."
In June 2021, five people were arrested in connection to the importation of more than 160 kilograms of cocaine into Melbourne, including the alleged coordinator of the transnational organized crime syndicate, a 42-year-old Sydney man, and four Victorians.
At the time, federal police said the investigation into the importation came after intelligence confirmed large amounts of cocaine were set to arrive in Melbourne, via Sydney, from Hong Kong in late May 2021.
Federal police alleged a transnational criminal syndicate had been operating out of Hong Kong and Turkey, using encrypted communications to coordinate the shipment, estimated to be worth more than $40 million, via an onshore criminal syndicate leader in Sydney.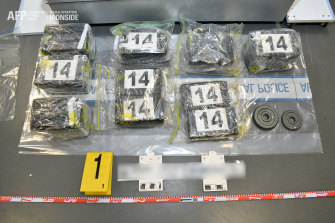 With the assistance of AFP officers, federal investigators intercepted and seized the cocaine, which had been concealed inside a shipment of air filters that arrived in Melbourne on May 31, 2021.
The Sydney man was charged with importing a commercial quantity of border-controlled drugs.
In Victoria, three men accused of playing a role in the collection and distribution of the cocaine shipment were arrested across Melbourne between June 4 and 6.
They were a 26-year-old Taylors Hill man, a 31-year-old Keilor East man and a 28-year-old St Kilda East man.
Search warrants were also executed in Taylors Hill, Keilor Park, Keilor East, Dandenong, Southbank, Point Cook and Laverton North, as well as in Leichhardt in NSW.
Buddle's lawyer, Robert Welfare, declined to comment on the case when contacted on Wednesday.
The Morning Edition newsletter is our guide to the day's most important and interesting stories, analysis and insights. Sign up here.