Donnie's life changed dramatically eight years ago.
At 19, he got into a tragic car accident that left him with a shark-bite-sized hole in his stomach.
Stream episodes of Botched for free on 9Now.
In an episode of botchedwhich you can watch for free on 9Now, Donnie sought the help of Dr Terry Dubrow and Dr Paul Nassif.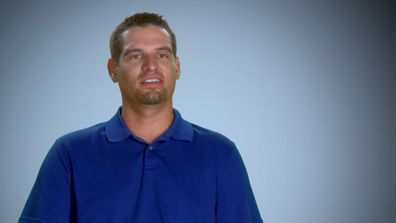 The 27-year-old explained that his injury has affected every part of his life. He is in constant pain at work, it's affected his social life and hindered his dating life.
He told the heartbreaking story of a woman disappearing after she saw his injury. "I thought I might be alone for the rest of my life," Donnie confessed to the doctors.
"I want to be happy again how I used to be. If anybody could do it these doctors could do it and I think they're probably the only attempt I have to try to get my life back," Donnie told cameras.
READMORE: Woman with rare nose condition seeks help from Botched doctors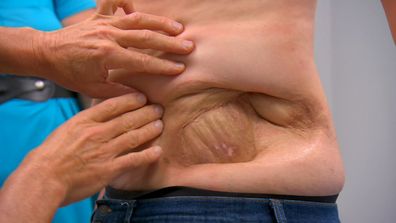 After a consultation, Dr. Dubrow knew he had his work cut out for him with Donnie's plastic surgery. He decided he would tackle the problem by using a surgery technique he'd never tried before.
"Sometimes you have to make up procedures in plastic surgery based on well-founded principles," Dr. Dubrow told the cameras.
"This is the first time I've done what I would call a sliding fat flap advancement."
"I hope it works and if it does I'm a f—ing genius."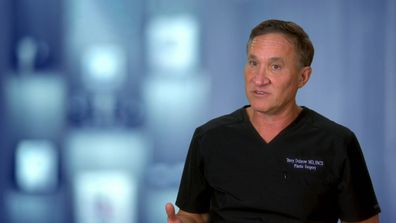 It was time for the big reveal and Donnie's sister Kelsey was left speechless by the results.
Donnie couldn't wipe the smile off his face and was totally "ecstatic" with the results.
"You are amazing, I cannot even believe it right now," he thanked Dr. Dubrow.
"You really can't even tell that something was there before, like it's gone."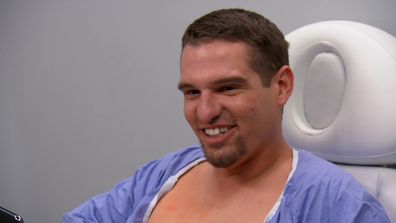 Dr Nassif said Dr Dubrow had pulled off "one of the best results he's ever seen".
"I must say Terry really did knock it out of the park with Donnie, I mean this is a new technique I've never seen it before," Dr Nassif said.
See Donnie's final results and watch his full story on botched in the episode 'Shark Side Story'.
Stream episodes of Botched for free on 9Now.