Australians have been warned about using increasingly popular "pay advance" services over concerns they may be exposing themselves to excessive debt and unregulated products.
Pay advance services offer workers access to their pay ahead of time, with users able to withdraw anywhere between $50 to $2000, which they then repay – along with a flat rate or a percentage fee – to the lender come payday. The services operate similar to payday lending, albeit with fewer fees and shorter repayment timeframes.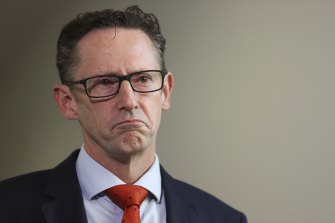 A number of large pay advance companies have sprung up recently, including Australian Securities Exchange-listed Beforepay, MyPayNow, and Commonwealth Bank's AdvancePay. Their number of customers has been rising, spurred on by a surging cost of living and higher interest rates.
However, despite their growing popularity, cash-strapped workers have been warned to avoid these services.
A spokesperson for financial regulator the Australian Securities and Investments Commission's MoneySmart financial advice division said while they may seem like a "quick fix", users should seek other options.
"If you need money quickly, a pay advance service may seem convenient," the spokesperson said. "[However]using a pay advance service means that you'll have less money in your next pay and, if you over-use it, it can be hard to keep up with repayments when managing other financial commitments"
"Keep in mind that every time you use the service, you are charged a fee. While pay advance providers have limits on what they can charge you, your bank might charge a fee if you don't have enough money in your account to cover your repayment."
Borrowing money through a pay advance service can also affect your ability to borrow money, such as a home loan, in the future, as lenders often take a dim view of pay advance and buy now, pay later services when assessing a borrower's spending habits.
Another key concern of ASIC is that pay advance services are unregulated, operating under a loophole in credit laws which allows providers to bypass the need for credit checks or hardship processes.